With its basic characteristics, iZotope Ozone 9 Advanced can help simplify all the mixing problems you have with your tracks when you're upgrading them. It combines the benefits of previous versions with new features, including online instrument separation and better low-frequency processing. These features are described in our short iZotope Ozone 9 Advanced review.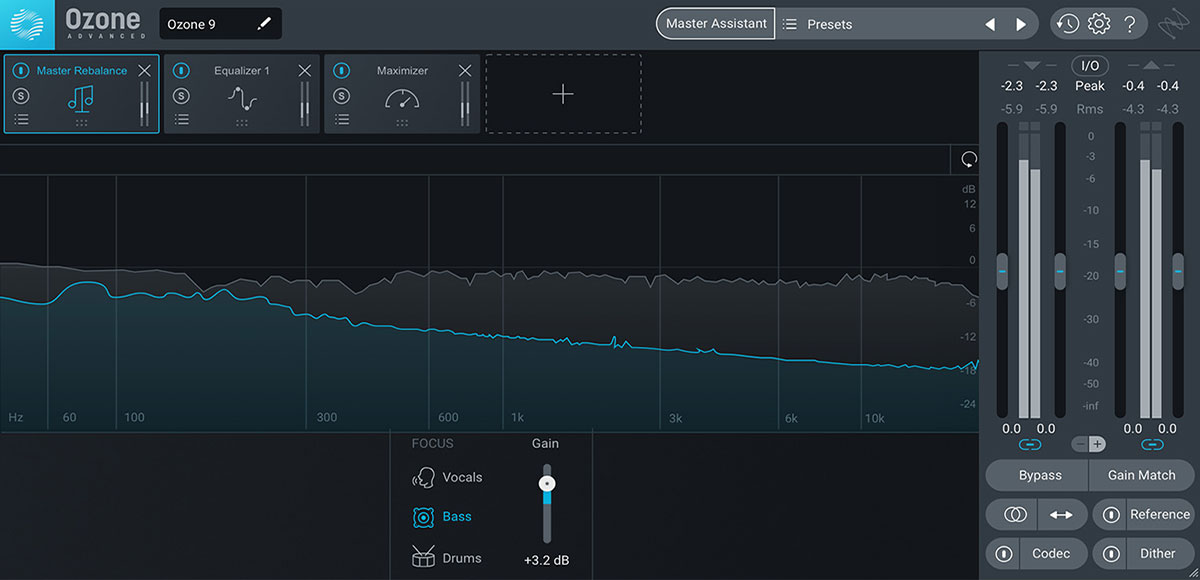 Main features
Working with the iZotope Ozone 9 Advanced VST, users get a feature-rich unit with the advantages of earlier models. Additional functions are the distinguishing features of this plug-in. The Master Rebalance stands out among them. It's used to adjust the volume of bass, percussion, or vocals in any part of the audio track. You can work on it in an online format. So you don't have to regularly re-render your track.
You can use DAW automation to add a unique arrangement. It infuses your songs with excitement by changing the volume slightly. In doing so, users don't overbalance a section of the track with additional effects compared to the rest of the track. This process can be adjusted with additional spectrum meters.
Another innovation is the Low and Focus function. This is used to handle harsh low frequencies. For this, boundary areas can be set so that the low-frequency mode can't disadvantage a certain section of the mix. Users can immediately listen to the track created with this feature. This helps to avoid additional processing of the mix.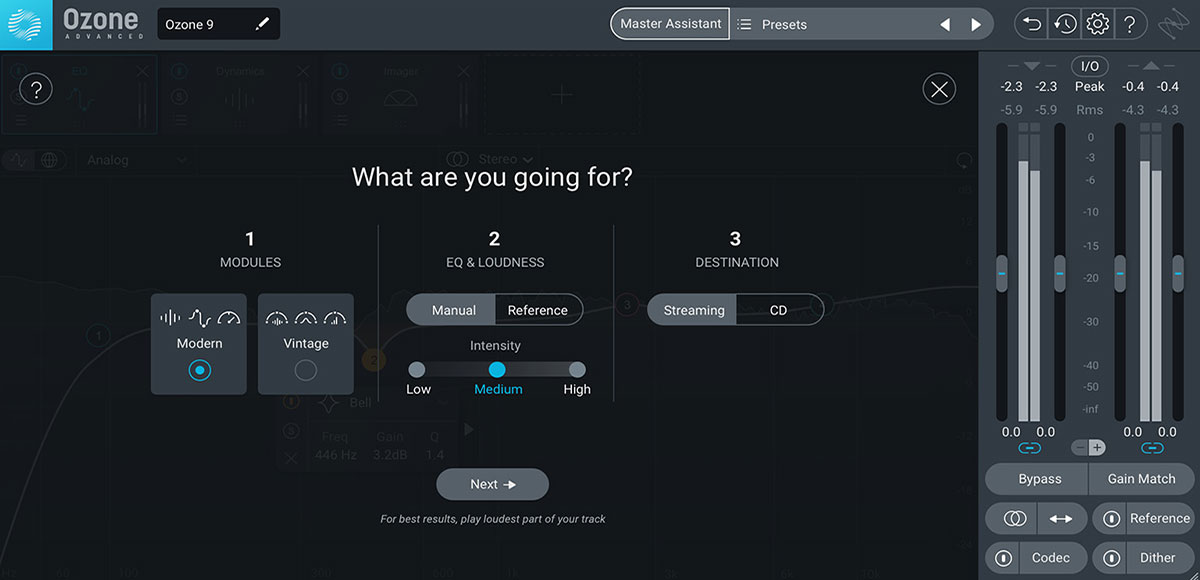 Mixes can be extended to enhance the natural sound. The iZotope Ozone 9 Advanced has an image scanner function for this purpose. It has 2 stereo imaging modes built-in. You can use them to widen or narrow any band on a track (bass, tone, guitar, vocals, whatever). It also helps to monitor the stereo width so that the sound doesn't look too stretched out and ruin your creation when transferred to a digital format.
How does It sound?
The many characteristics of the Ozone 9 Advanced plugin sounds is the increased volume of the tracks. Therefore, users are careful to treat the top peaks carefully so that they are not distorted when transferring to digital.
The lower peaks sound somewhat scattered and unpleasant when first introduced into the plugin. Once you've cleaned out the trash and noise, the sound improves a few times over. By processing the track with the new features, you can play around a bit with the processing of each instrument at all stages. This will help to improve the sound quality of your mix.
Controlling this parameter will help you avoid quality degradation when transferring to digital resources. Even after listening to a mixed track for the first time, you can see the difference between the downloaded mix and the result of working through the plug-in.
Summary
To summarize, this plug-in is a very interesting and high-quality unit. It's suitable for beginners and experienced mixing enthusiasts alike. Its additional features (Tonal Balance Control, Low-End Focus) are sure to please users. Even though the unit costs almost $500, its quality is worth the money.
Tech specifications
Platform: Mac, Windows.
Formats: AAX, AU, VST2, VST3.
System requirements – Mac: macOS 10.13.6 or later, 64-bit only.
System requirements – Windows: Microsoft Windows 10 or later, 64 bit only.