In the dynamic realm of content creation, the best characters AI voice generator tools have been a game-changer for many advanced and creative people, myself included. As someone who frequently ventures into the world of animated storytelling, these tools have allowed me to breathe life into characters in a way that was once thought to be the exclusive domain of human voice actors.
In this article, I've experimented with a multitude of voice generators, learning their strengths, nuances, and limitations. Join me as I delve into this fascinating world, sharing insights and guiding you toward making an informed choice for your own projects.
Our pick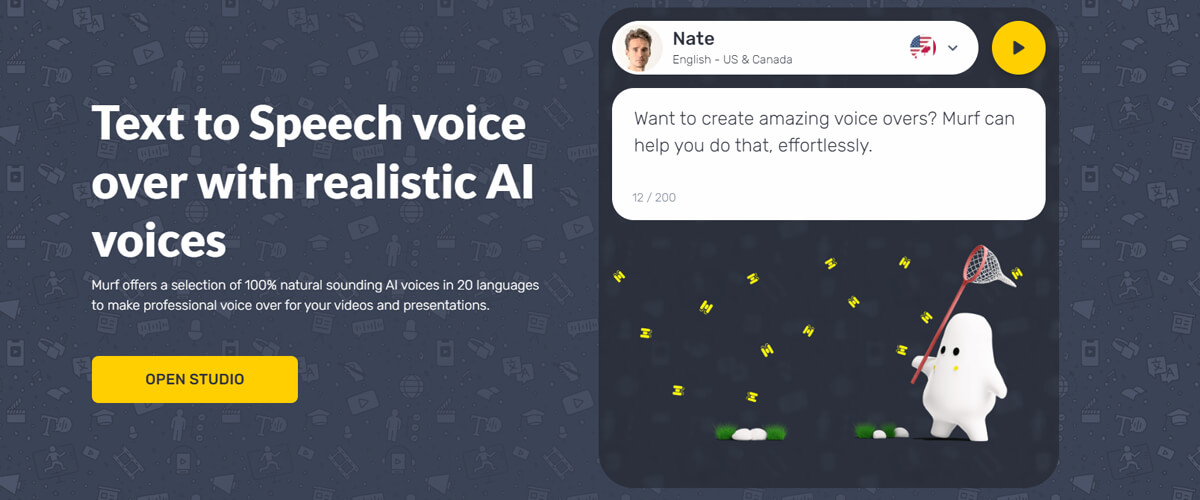 Murf
Best AI character voice generator
Murf offers a selection of 100% natural-sounding AI voices in 20 languages to make professional voice overs for your videos and presentations.
Read the full review
.
What is a cartoon character voice generator?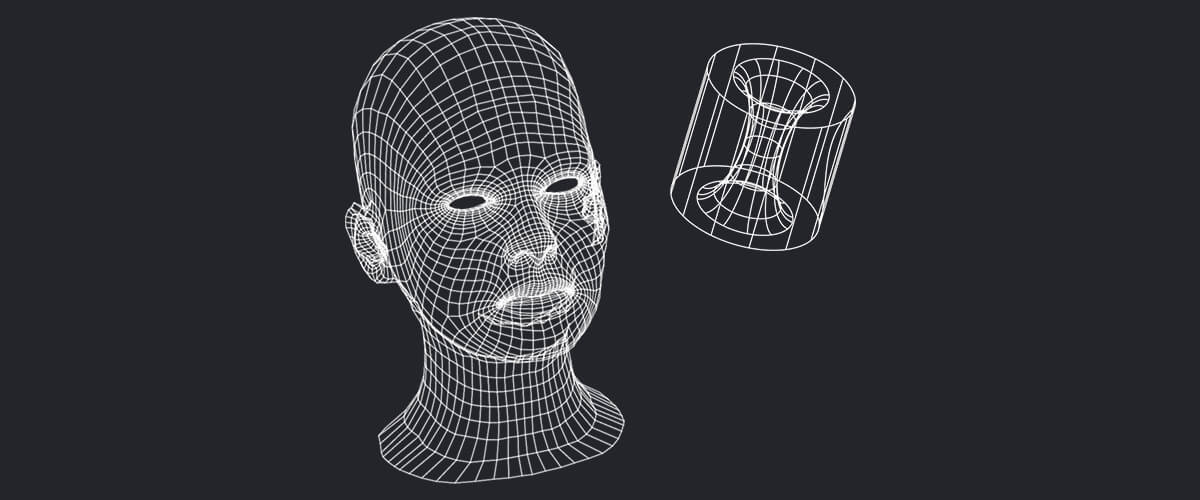 A cartoon character voice generator is either software or an online tool designed to let users tweak their voice to resemble that of a cartoon character. Drawing upon a range of voice effects, such as pitch adjustments, tempo shifts, and distortion, these generators craft unique and recognizable auditory outputs. A notable effect often featured is the "chipmunk" setting, elevating the voice pitch to a much higher, playful register. With the surge in social media's popularity and a mounting appetite for original and amusing content, these voice generators have skyrocketed in demand.
Their main applications? Firstly, they're brilliant at transforming existing text into animated speech, perfect for animation or dubbing. Secondly, they've become pivotal in real-time voice alterations, notably in the realms of video games or instant messaging, enabling characters to adapt and interact based on user input.
How I picked and tested AI character voice generator
Embarking on a journey through AI character voice generators, I sampled both premium subscriptions and free variants, even venturing into the lesser-known corners of the market. I challenged these tools with a myriad of texts. And while many underwent the test, only those exceptional in authenticity, user-friendliness, and overall quality secured my recommendation. You can be confident that the selections presented here represent the cream of the crop in the industry.
Best AI character voice generators
Murf – best overall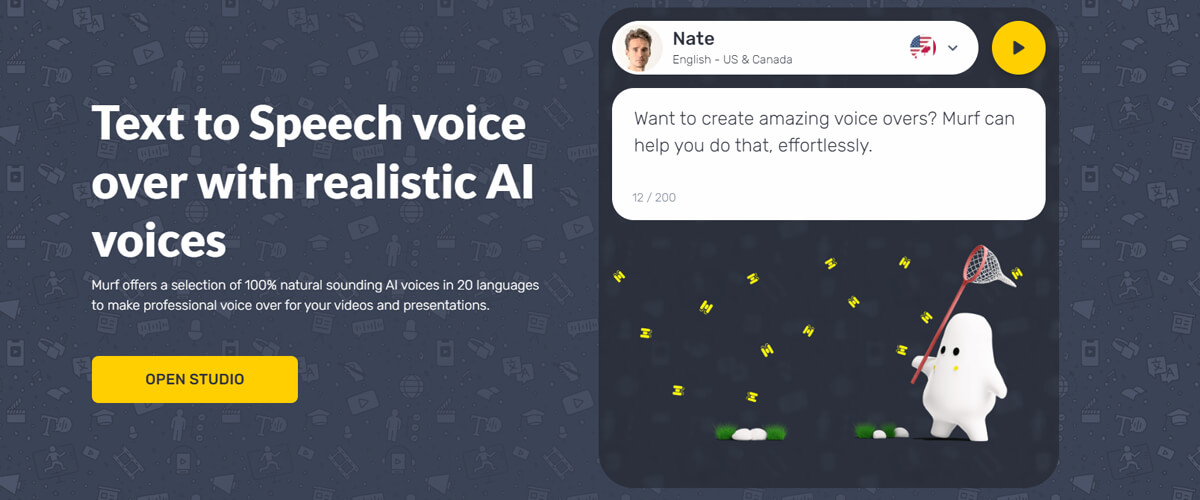 After extensively testing various AI voice generators, I found Murf to stand out as the overall best AI character voice generator. The moment I logged in, its user-friendly interface captivated me. The tool provided a remarkable ease of use that made navigation and feature utilization a breeze, even for someone new to voice generators.
One of the most impressive aspects of Murf was its wide array of customizable voices. While working on an e-learning project, I experimented with different tones, eventually crafting the perfect voice to engage my target audience. The linguistic accuracy in multiple languages, from French to Mandarin, demonstrated Murf's versatility. For instance, the transition was seamless when I toggled between languages for a multi-lingual project.
Another major selling point for me was its affordability. The Pro plan, priced at $26/month, offers a balanced combination of diverse voice choices, transcription hours, and a vast library of licensed soundtracks. Given the impeccable quality and the extensive feature set, I believe it's a worthwhile investment for professionals.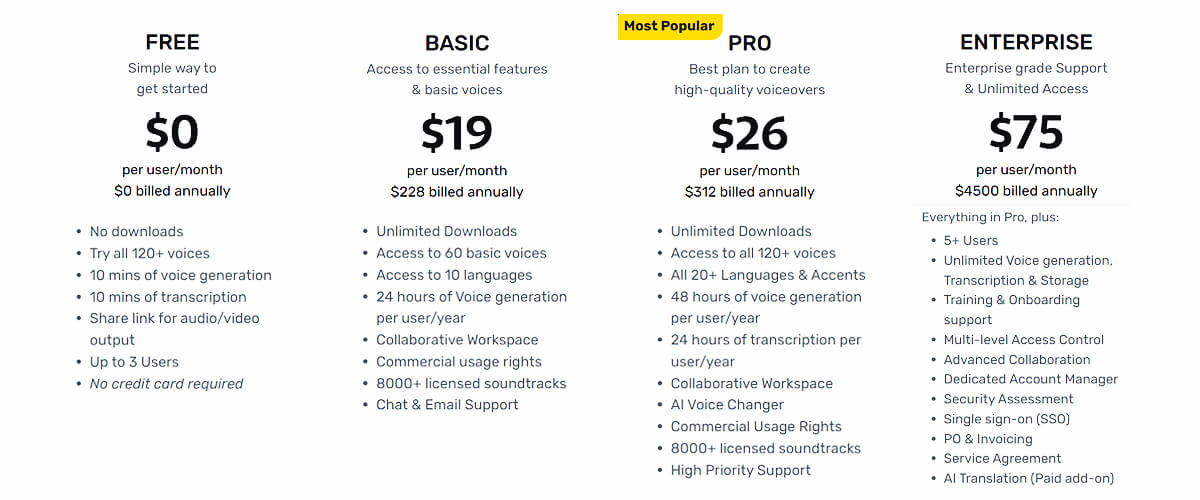 Price updated – 8/30/2023.
Murf's commitment to user security is evident. With data stored on secure Amazon servers and multiple compliance certifications, it offers peace of mind in an era where digital safety is paramount.
When compared to competitors like PlayHT, Speechify, and VoiceMod, Murf emerges as the top-list product. While PlayHT boasts a vast voice library and Speechify offers commendable text-to-speech conversion, Murf's harmonious blend of quality, ease of use, and cost-effectiveness set it apart.
Pros
User-friendly interface.
Wide variety of customizable voices.
Competitive pricing with diverse plans.
Strong focus on data security.
Cons
Limited to 20 languages, whereas some competitors offer more.
PlayHT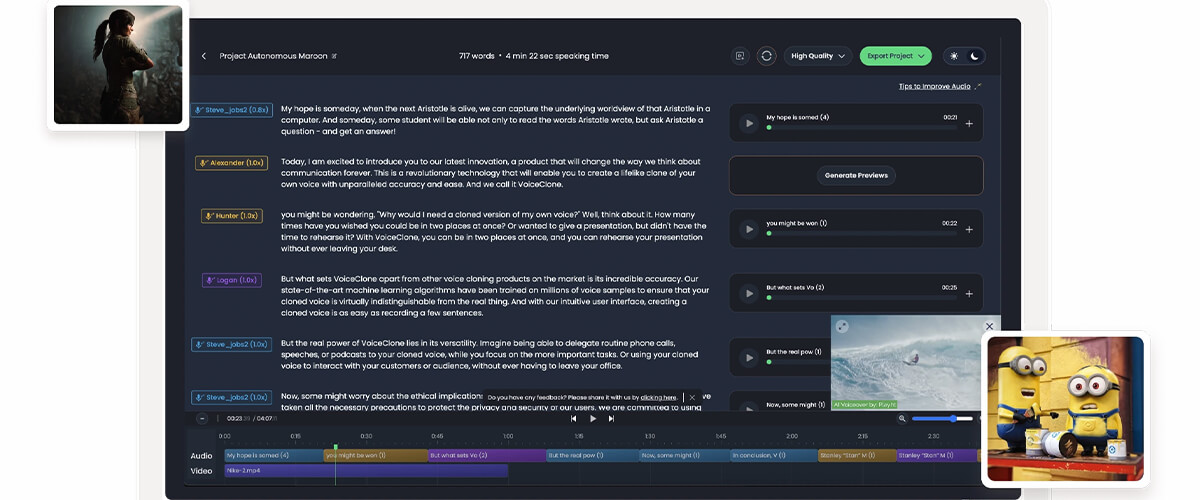 PlayHT may be an exhilarating experience for someone passionate about character voice AI – from the onset, it's apparent that it's a trove of diverse vocal possibilities.
During my testing, I was particularly enchanted by the platform's voice library, which boasts a staggering 800 AI voices across 130+ languages. While working on a video game project, I could craft characters from different cultural backgrounds with a voice that felt genuine and immersive. The realistic voice cloning feature was a revelation – with it, I could closely emulate the voice of a specific character or even a real-life personality, lending unparalleled authenticity to my narrative.
The detailed video tutorial was another highlight. It made the learning curve significantly gentler, especially when exploring more advanced features. It's a thoughtful inclusion that showcases PlayHT's commitment to user accessibility.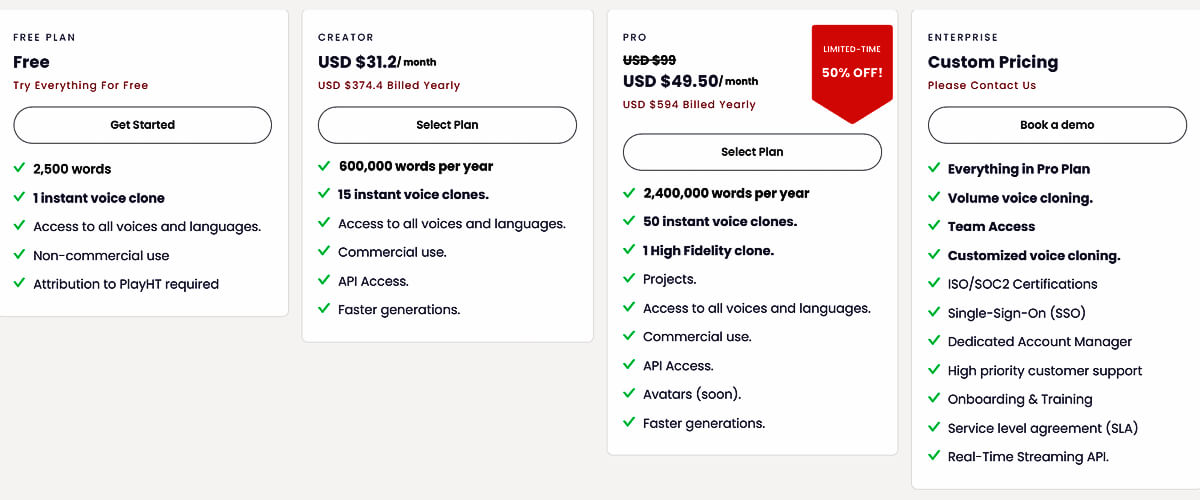 Price updated – 8/30/2023.
Price-wise, the Creator plan, set at $31.2/month, felt reasonably priced given the expansive voice library and cloning features. However, if you need more sophisticated capabilities, the Pro and Enterprise plans offer additional perks, although at a steeper cost.
Compared to many other tools in the market, PlayHT comes across as slightly more complex, which might be daunting for novices. However, this complexity translates to depth, giving professionals an array of tools to perfect their creations.
Pros
Extensive voice library spanning numerous languages and tones.
Realistic voice cloning, perfect for intricate projects.
Comprehensive video tutorials aiding in tool navigation.
Varied plans catering to different professional needs.
Cons
Slightly steep learning curve for beginners.
Price points might be a tad high for casual users.
Speechify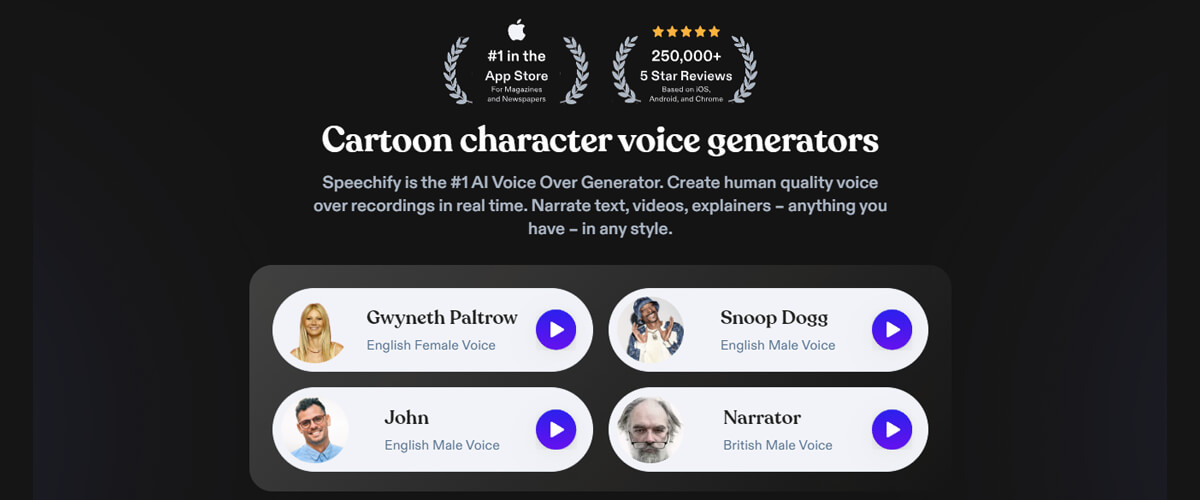 Upon diving into Speechify, it becomes evident that this tool holds its ground in the crowded world of AI voice generators. As a text-to-speech AI solution tailored for characters, it shines particularly brightly when bringing written words to life. My hands-on experience with this software was both enlightening and rewarding.
From the onset, the interface greeted me with simplicity and intuitiveness. After a brief tutorial, which was concise and informative, I was ready to explore its plethora of features. I inputted a diverse range of scripts and got genuinely impressive output – the voices generated carried a natural tonality, making it hard to believe they were products of artificial intelligence.
A standout feature unique to Speechify is its highlighting function. As the AI reads your text aloud, it simultaneously highlights each word. This is a valuable addition for users who like to follow along visually. It aids comprehension and gives an almost karaoke-like feel to the entire experience.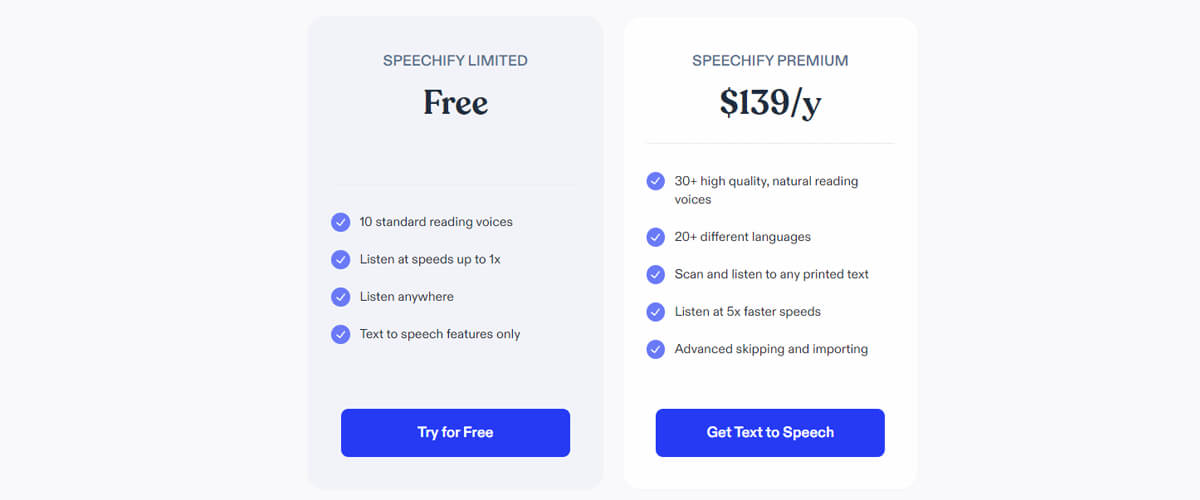 Price updated – 8/30/2023.
The mobile app availability is another huge plus. Having used Speechify on both my Android device and my laptop, I appreciated its seamless integration and flexibility. Imagine converting your favorite articles or books into audiobooks on the go. It's as liberating as it sounds.
Regarding pricing, the platform features a forever-free version with quite generous capabilities. The subscription plans, starting at $288 per year, seemed reasonable, especially for professional content creators who'd benefit significantly from this tool.
However, it's worth noting that Speechify's voice library might seem limited compared to some competitors. But what it lacks in quantity, it makes up for in quality.
Pros
Natural-sounding voice generation.
User-friendly interface and mobile compatibility.
Unique highlighting feature for real-time reading.
Cons
Limited voice options compared to competitors.
VoiceMod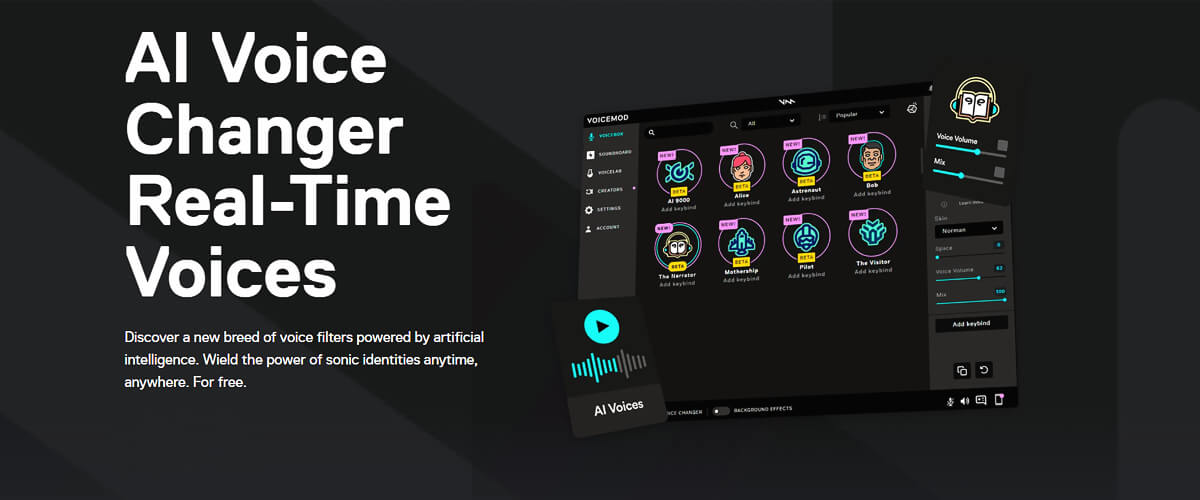 VoiceMod, as its name cleverly suggests, isn't just your run-of-the-mill voice generator. It's an experience. Venturing into its wide array of features, I was instantly transported into a realm where text-to-speech cartoon voices come alive with vibrancy and character.
Right off the bat, the platform's good selection of over 100 voices captured my attention. These aren't simply generic, one-note renditions. VoiceMod offers an eclectic mix of tones, accents, and pitches, catering to almost every imaginable scenario. This library is an absolute treasure trove for enthusiasts of animated content or those dabbling in game development.
But it's the real-time voice-changing feature that truly sets VoiceMod apart. Engaging in online chats or multiplayer games, the ability to modify your voice instantly adds an element of surprise and fun. It provides users an edge in online interactions, be it for entertainment or anonymity.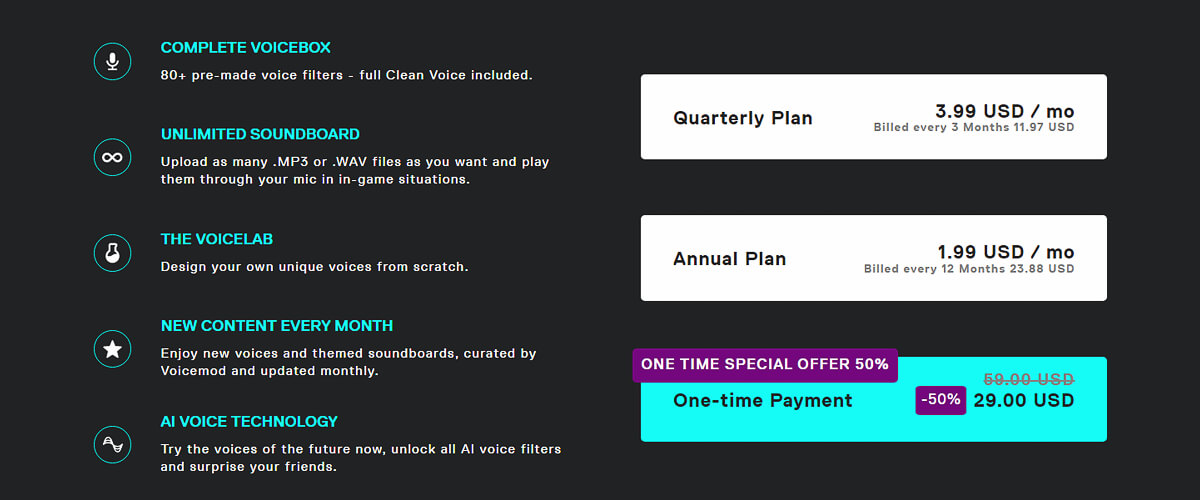 Price updated – 8/30/2023.
Additionally, the soundboard – packed with an assortment of sound effects – gives an added layer of depth to any audio project. These sound bites can turn a basic narration into a full-fledged auditory experience.
However, with such an extensive range of features, the learning curve can be a tad steeper for newcomers. But worry not, with a bit of exploration and practice, navigating VoiceMod becomes second nature.
When it comes to compatibility, VoiceMod doesn't disappoint. Its integration with platforms like Discord, Skype, and VRChat ensures users can enjoy its features across various online spheres.
Pros
Extensive voice library suited for cartoons and more.
Real-time voice changing for dynamic interactions.
Broad compatibility with popular online platforms.
Rich soundboard for enhanced audio creativity.
Cons
Initial learning curve for new users.
Might be considered "overkill" for simple text-to-speech tasks.
FAQ
Applications of cartoon AI voice generators?
Cartoon AI voice generators are versatile tools, finding their niche in a variety of creative sectors:
Media narration: these generators have become invaluable for producing voiceovers, be it for videos, podcasts, or audiobooks. They offer users the capability to sculpt unique character voices through real-time modulation or even entirely AI-conjured voices.
Light-hearted fun: looking for a laugh? AI voice characters are great for playful calls or amusing voice notes sent to loved ones.
Informative clips: when you want to break down a topic, what better way than an animated explainer video? And with cartoon AI voices, these videos get an added flair of entertainment.
Digital content creation: with platforms like TikTok, Instagram, and YouTube dominating the scene, creators use these generators to give their content a distinct and engaging voice.
Branding: in the marketing arena, such tools can craft distinct, ear-catching brand voices, adding layers of personality to campaigns.
Who is the most popular cartoon character?
The realm of animation boasts a plethora of iconic characters, each with a unique voice and essence. Let's delve into some of the legends:
Mickey Mouse: this ageless mouse, born from the imaginations of Walt Disney and Ub Iwerks in 1928, is truly timeless. A myriad of voice talents, from Walt Disney himself to Bret Iwan, have lent their voices, ensuring Mickey remains ever cheerful with his unmistakable falsetto laugh.
Bugs Bunny: emerging in 1940 thanks to Tex Avery and Bob Clampett, this carrot-chomping bunny, with a Brooklyn swagger and his legendary "What's up, Doc?", has had vocal talents ranging from Mel Blanc to Billy West.
Spongebob SquarePants: Stephen Hillenburg's 1999 underwater sensation, voiced consistently by Tom Kenny, brings joy and laughter with his high-pitched, infectious enthusiasm and quirky sayings.
Homer Simpson: since 1987, Homer, crafted by Matt Groening, has become synonymous with comedic family dynamics. With Dan Castellaneta's deep, grumbling voice and the iconic "D'oh!", he's a household name.
Snoopy: Charles M. Schulz's imaginative beagle from 1950 often lets his actions do the talking. Though silent, Snoopy's whimsical expressions and Bill Melendez's touch in TV specials give him a voice of his own.
Jerry Mouse: this mischievous mouse, created by William Hanna and Joseph Barbera in 1940, is another silent legend. While occasionally having vocal moments by talents like Mel Blanc, Jerry's antics mainly voice his character.
These characters' distinctive voices and personalities have cemented their legacy in animation history.