With its rhythmic flow and poetic punches, rap has always been a dynamic force in the music world. As an experienced musician who's ridden the waves of this ever-evolving genre, I've seen and felt the transformative power of technology. My recent foray into the realm of AI music production led me to a treasure trove of tools, and amongst them was the quest to discover the best AI rapper generator. From late-night studio sessions to impromptu jamming, the integration of artificial intelligence into my craft has reshaped my creative process. While some purists argue that AI might dilute the authenticity of the art, I believe that, when used right, it can amplify our potential. It's like having a fresh set of ears or an unbiased collaborator, ready to jump in with novel ideas or refine the raw essence of a track.
Stick around as I review top tools and break down the ins and outs of AI in rap production, sharing my personal experiences and expertise.
Our pick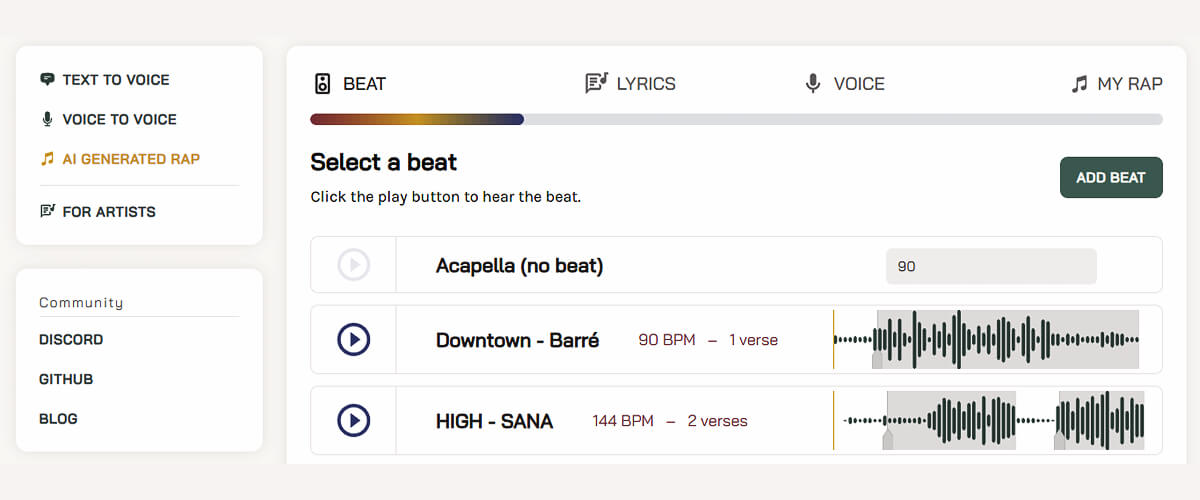 UberDuck
Best AI rapper voice generator
Uberduck is a text-to-speech (TTS) web app that synthesizes celebrity voices instantly and gets them to say anything they want.
Read the full review
.
Ways to make rap using AI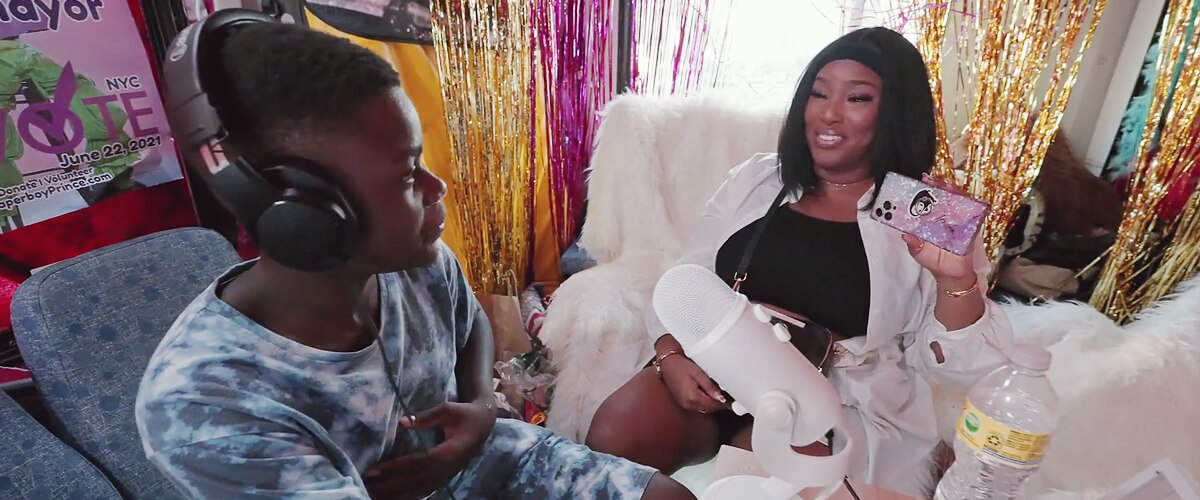 When it comes to crafting rap with a tech twist, the possibilities are expansive. From voice generation tools that echo iconic rappers to AI-powered beat creation, the landscape is rich and varied. While many services offer an integrated approach, it's important to understand each component's potential. In the following sections, we'll explore how AI can bolster rap-making.
AI rapper voice generator
Modern rap voice generators harness AI's power to offer Text-to-Speech (TTS) and Voice changer/cloning features. With TTS, you input your lyrical masterpieces, and the AI transforms them into rhythmic flows. Voice changer tools, meanwhile, let you modify your own voice, cloning or adjusting it to different styles. The game-changer is the ability to fine-tune speech patterns, intonation, and diction, crafting a rap experience tailored to your vision.
Generate realistic AI rapper voices
There's an undeniable allure in replicating the voice of a renowned rap artist. AI rapper tools let you utilize Text-to-Speech (TTS) functionalities and venture into the world of Voice changers. The distinguishing feature? An extensive database of the voices of iconic rappers. This means you can either transform your text into the voice of a legendary artist or even morph your own voice to echo their signature style. Instruments like these truly blur the lines between technology and artistry.
Generate rap beat
The beat is as important as the lyrics when crafting the perfect song. Thanks to technology, you don't need to be a seasoned producer to come up with compelling rhythms. The AI rap beat generator is a groundbreaking tool that allows novices and professionals to produce intricate and captivating beats. By analyzing popular patterns and integrating unique algorithms, these generators can suggest beats that match specific moods, tempos, and themes. It's a blend of artificial intelligence and musical intuition, giving every aspiring rapper a platform to create without limitations.
Generate rap lyrics
There are tools out there capable of crafting AI-generated rap lyrics; however, I've chosen not to include them in my rating. Simply put, while the technology is impressive, these lyrics often lack the depth and genuine emotion of human-crafted verses. True rap resonates with authenticity, something machines are yet to fully capture.
How I picked and tested AI rappers
Embarking on this exploration, I delved deep by purchasing subscriptions and experimenting with free versions of various platforms. My hands-on approach revealed stark differences in quality and capability. After sifting through the noise and truly feeling the AI's musical touch, only the top-tier tools made it to my list, ensuring my readers get nothing but the finest recommendations.
Best AI rapper voice generators
All in one AI rapper
UberDuck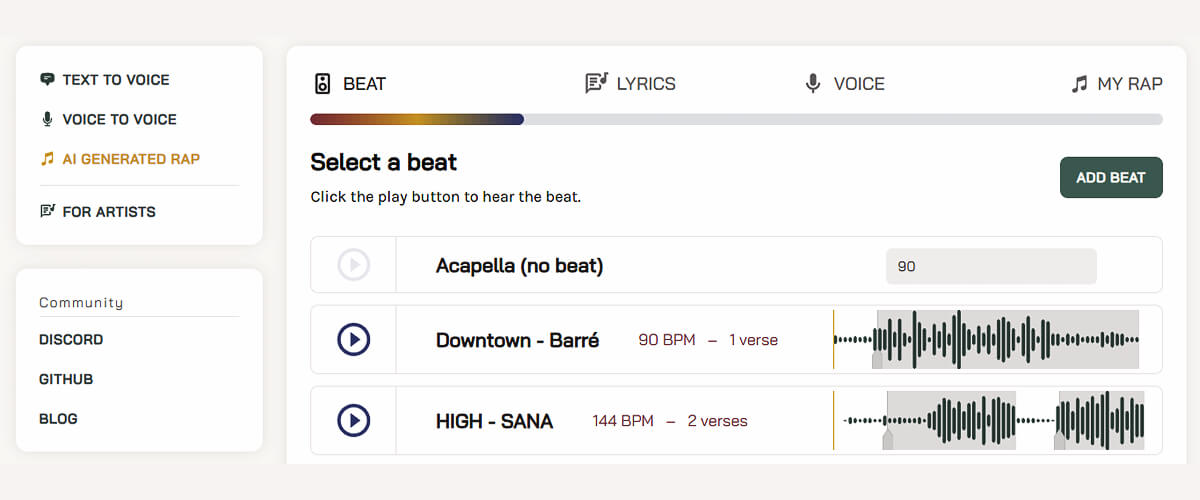 In my quest to unearth the finest AI tools for rap enthusiasts, UberDuck truly stood out, asserting itself as a top-tier AI rapper voice generator. Delving into its myriad features was nothing short of exhilarating.
From the get-go, UberDuck's interface was a revelation. Its advanced text-to-speech functionality transformed my verses, imbuing them with a lifelike flair. I was particularly intrigued by the celebrity voice bank. Experimenting with a renowned rapper's voice, the striking similarity left me astounded. The tool didn't just mimic – it encapsulated the essence, bringing my lyrics to life in a distinctive manner.
What further accentuated my experience was the voice cloning. The synthesized voices captured subtle nuances, lending a unique timbre to each output. Playing around with the synthetic media creation tools, I found the video effects added a dynamic dimension to my content, setting it a class apart.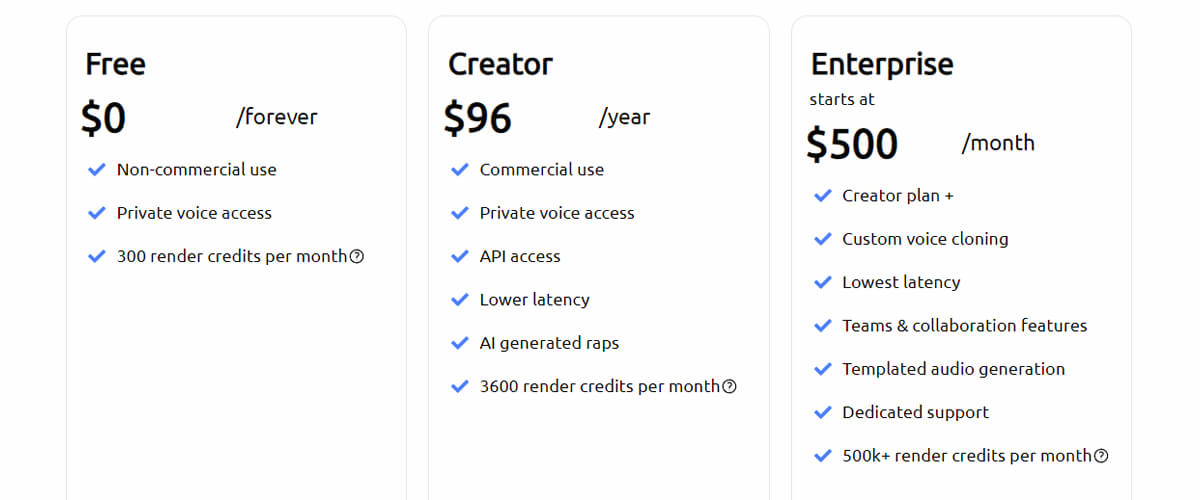 Price updated – 8/30/2023.
On drawing parallels, while iMyFone VoxBox is laudable for its vast voice database, UberDuck's integrated content creation approach made it shine brighter. Voice.ai, with its multifaceted offerings, is noteworthy, but the depth and realism UberDuck brings to the rap sector are unmatched!
Regarding investment, UberDuck's diverse pricing tiers cater to an array of users. The free version is generous, but the Premium and Enterprise plans, priced at $96/year and starting at $500/month, respectively, are where the magic truly lies. The promise of regular updates from UberDuck indicates an evolving instrument, adapting to the ever-changing music landscape.
Pros
Comprehensive toolset for a holistic creation process.
Authentic celebrity voice bank.
Seamless voice cloning with attention to detail.
Consistent updates ensure cutting-edge features.
Cons
Paid plans are quite expensive.
Voice generating and voice cloning rapper AI
iMyFone VoxBox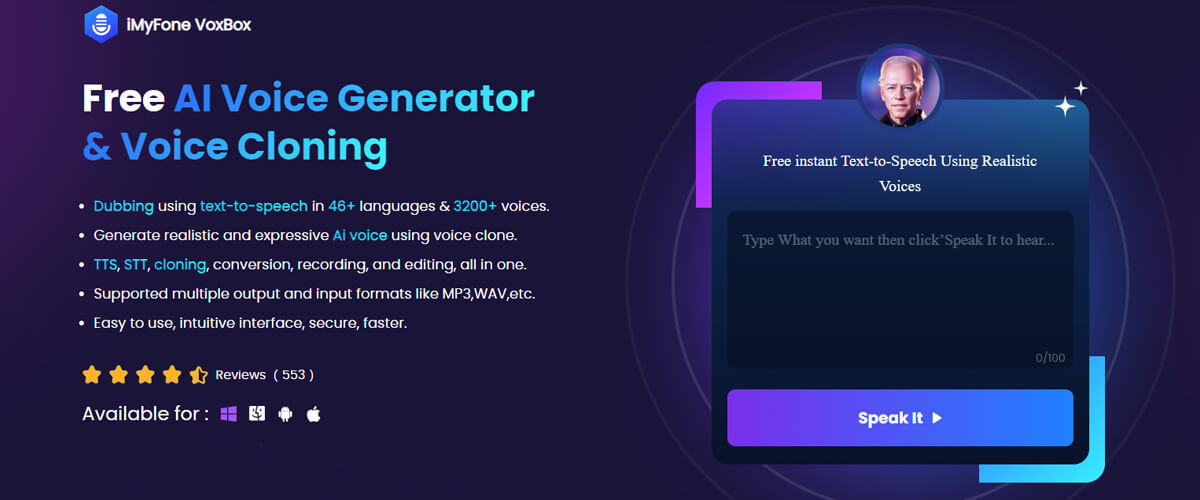 In the world of AI-driven music tools, iMyFone VoxBox stands out as a versatile performer. Being a music enthusiast searching for innovation, I found myself captivated by its expansive voice database. The platform offers boundless creativity, boasting a staggering 3200+ voices across 46 languages. Imagine crafting content for a multilingual YouTube video or spicing up an animation with a unique voiceover – VoxBox is your reliable ally.
When testing the platform, its rapper voice changer feature caught my attention. With just 20 brief recordings, amounting to about 25 minutes, I could generate a voice that resonated with authenticity. The tool offers an extra layer of dynamism to rap tracks, enabling novices and experts alike to dabble in voice cloning, replicating nuances that are so vital in this musical genre.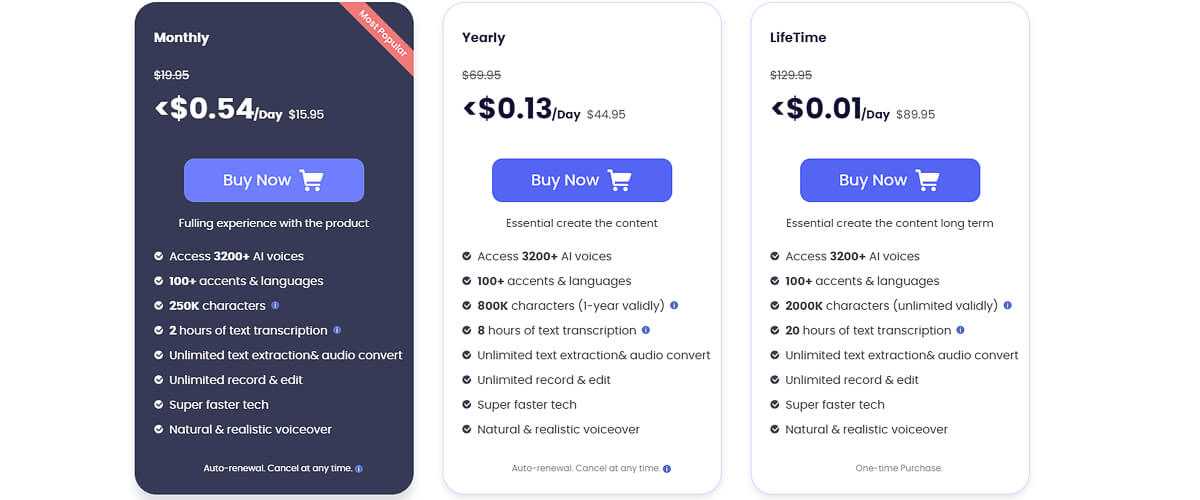 Price updated – 8/30/2023.
VoxBox isn't just about vast voice options; its user interface ensures an uninterrupted creativity flow. Even newcomers can seamlessly navigate through its features, converting text to speech or experimenting with varied audio effects. It's truly a powerhouse for content creators, streamlining the voiceover process for platforms like TikTok or e-learning modules.
On the pricing front, the VoxBox does offer good value. With plans starting at $15.95 monthly, you gain access to a plethora of voices, accents, and efficient tech support. The lifetime plan, priced at $89.95, is a steal for professionals, promising endless characters and unhindered text transcription. Plus, the added assurance of free updates ensures the platform remains up-to-date in this fast-paced digital realm.
Pros
Massive voice database with 3200+ options.
Effective rapper voice changer capability.
User-friendly interface suitable for all skill levels.
Varied pricing plans with a 30-day money-back guarantee.
Cons
A learning curve for optimal voice cloning results.
Some might find the initial setup slightly tedious.
Voice.ai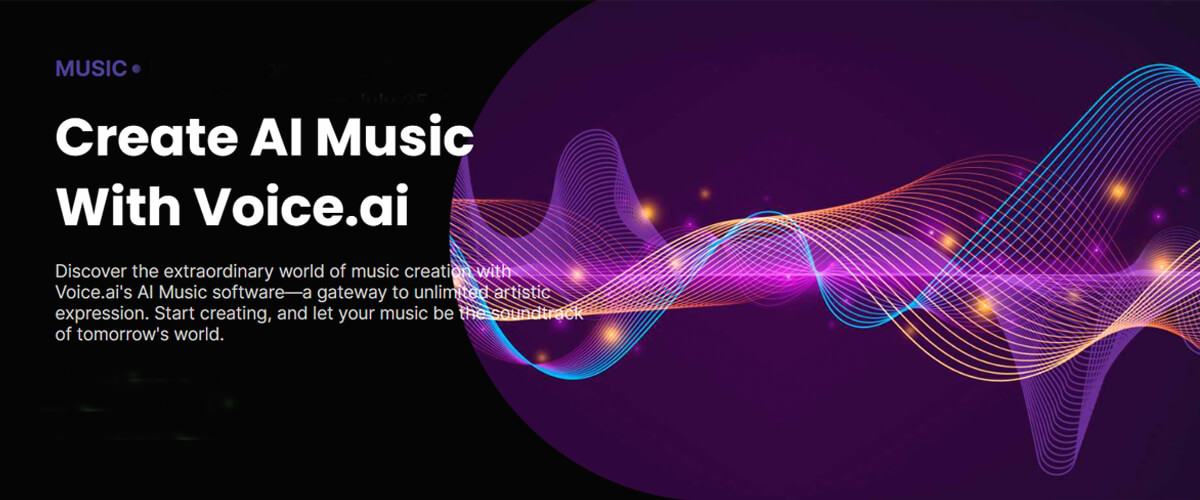 Voice.ai offers an extraordinary blend of sophistication and intuitiveness. From the moment I began tinkering with its interface, it was clear that this platform offers a unique twist on AI voice generation, especially in the realm of rap music.
One standout feature of Voice.ai is the ability to replicate emotions in the synthesized voices. When working on a heartfelt rap verse, I was pleasantly surprised at how the instrument could render an AI-generated voice imbued with genuine-sounding emotion. This ability undoubtedly gives Voice.ai an edge, especially when considering its applications beyond music, such as in audiobooks or dramatic voiceovers.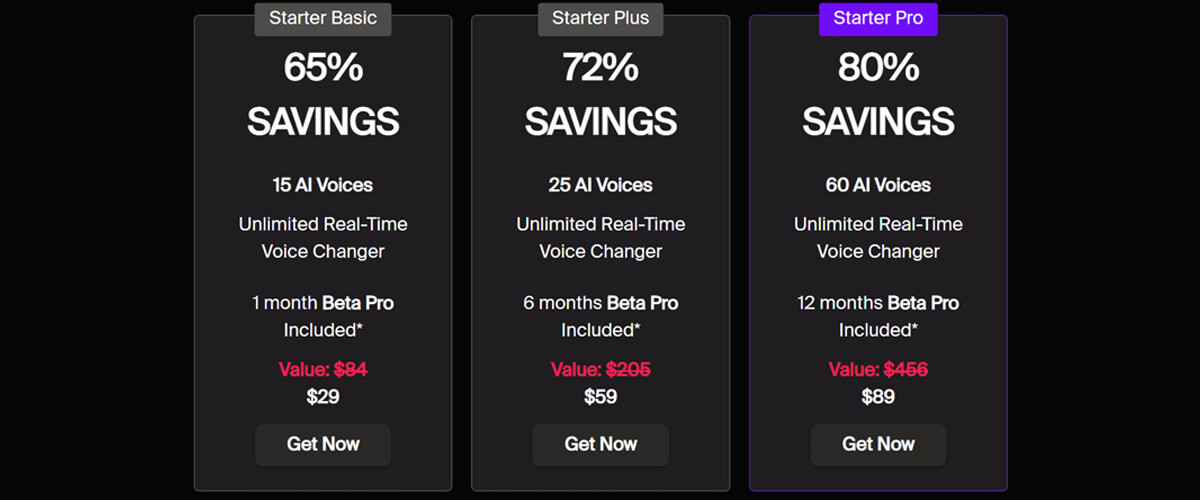 Price updated – 8/30/2023.
Yet, what really cemented Voice.ai's prowess was its Voice Universe – a sprawling library that showcases an array of user-created voices. Exploring this universe, I discovered a range of voice modulations suitable for various rap sub-genres. The added bonus of being able to weave in customizations made my experimentation a truly immersive adventure. For someone keen on generating voices for live streaming or gaming, Voice.ai's versatility is unmatched.
However, when stacking Voice.ai against iMyFone VoxBox, a few disparities become apparent. While Voice.ai thrives in its emotional replication and extensive voice library, iMyFone VoxBox offers a bit more in terms of voice range, with over 3200 voices in multiple languages. Additionally, VoxBox's voice customization, with sound effects and background music, provided a slight edge in terms of the overall user experience, making it my preferred AI rapping voice changer.
Pros
High-quality emotion replication in AI voices.
Vast "Voice Universe" offers diverse modulations.
Multifaceted use beyond rap, including live streaming and gaming.
Cons
Limited customization in comparison to some competitors.
Requires specific hardware for optimal performance.
AI rap beats creating
AIBeatz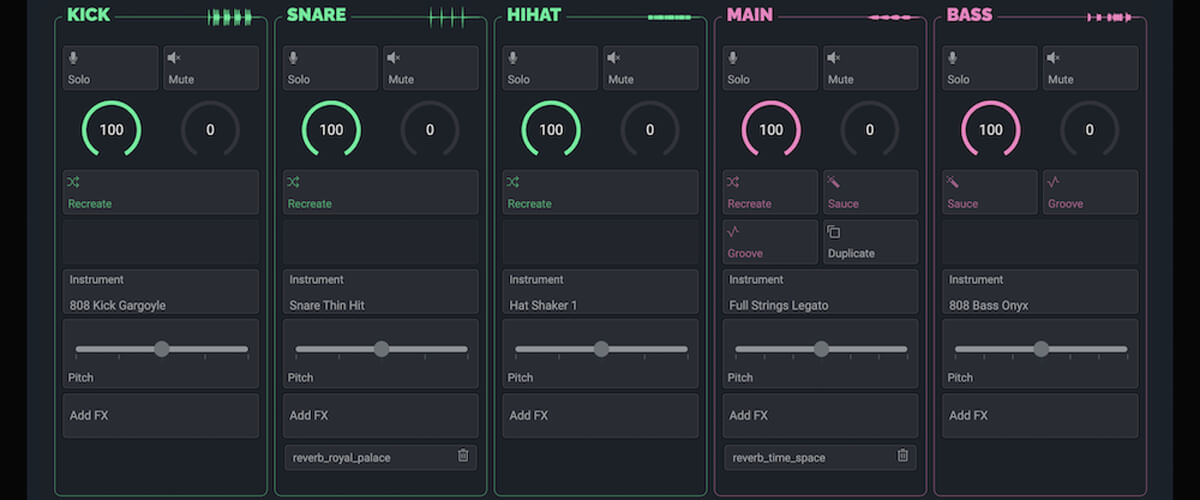 If you're seeking an AI platform to kickstart your rap career or infuse innovation into your current music production, AIBeatz may be the solution. The platform offers real-time beat creation across various urban music genres. It leverages a proprietary urban music dataset, ensuring the beats have an authentic touch.
AIBeatz's strength lies in its ability to generate distinct beats. These are original compositions that are tough to reproduce, which is a boon for those seeking to create unique tracks. Furthermore, the platform's exclusive license option is a major draw for musicians. You get sole ownership of the beats by availing it, eliminating concerns about rights and copyright.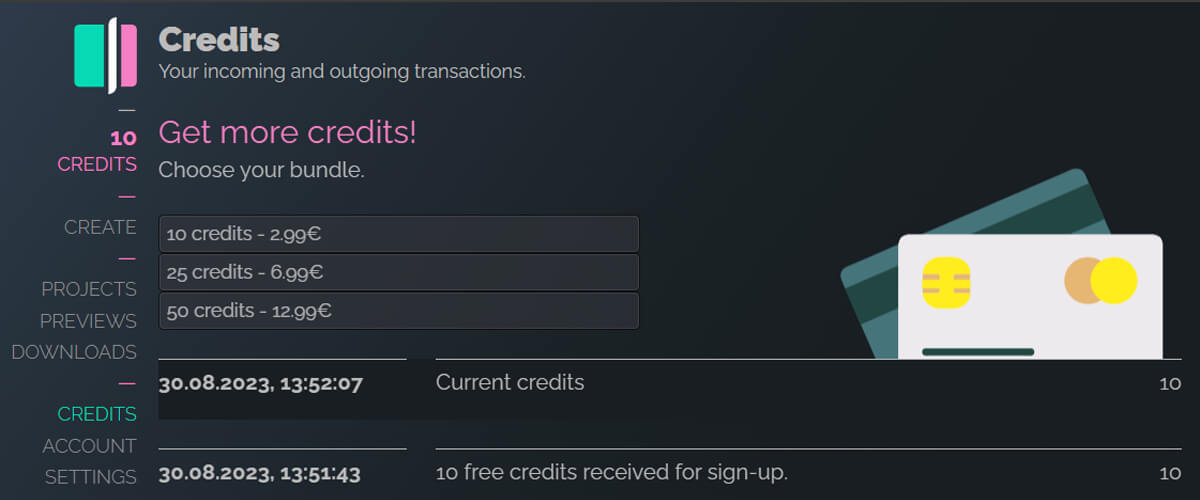 Price updated – 8/30/2023.
On the flip side, some critics argue that AI-generated audio may not always resonate with the emotional nuance of human-crafted music. Moreover, while AIBeatz can inspire, it won't replace the true creativity of human producers. I will remain neutral in this debate as I believe these opinions have their pros and cons. However, independent artists or novice musicians on a budget who seek exclusive and fresh beats but might not have the means to hire a professional producer will definitely benefit from this tool.
Pros
Real-time unique beat creation.
Customization options for personal touch.
Exclusive licensing for unique ownership.
Cons
Potential compromise on emotional nuance.
Boomy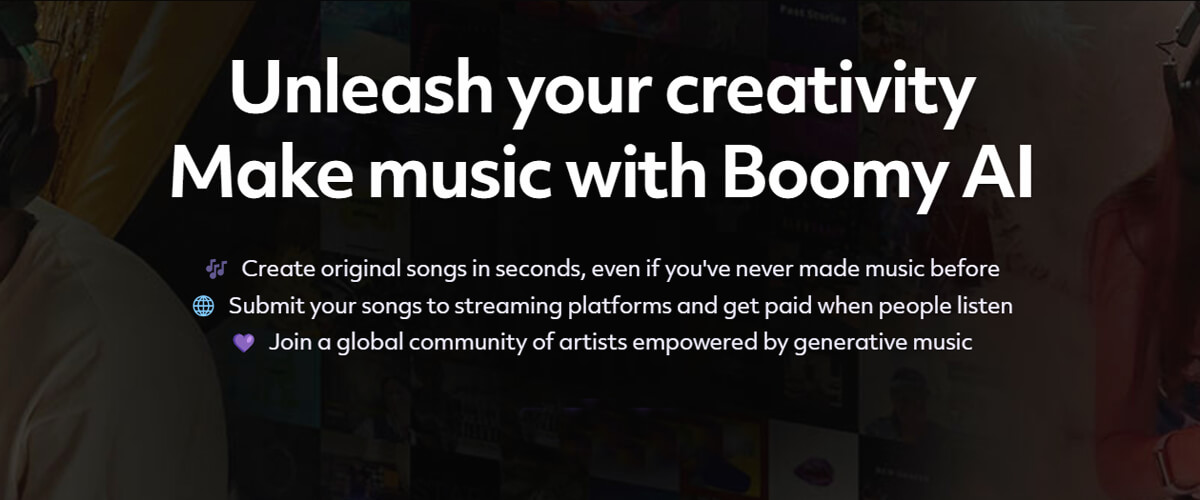 For budding musicians or those curious about music production, Boomy offers a comprehensive and intuitive approach to creating tracks. What immediately caught my attention was the platform's ease of use. Even for a beginner, crafting a full instrumental track is just a matter of minutes.
Boomy's built-in drum machine, synthesizer, and pre-made sound library make it a versatile tool. You can create tracks ranging from lo-fi to rap beats. The revenue potential is another intriguing aspect. The platform allows you to submit your creations to streaming platforms, offering an avenue to earn.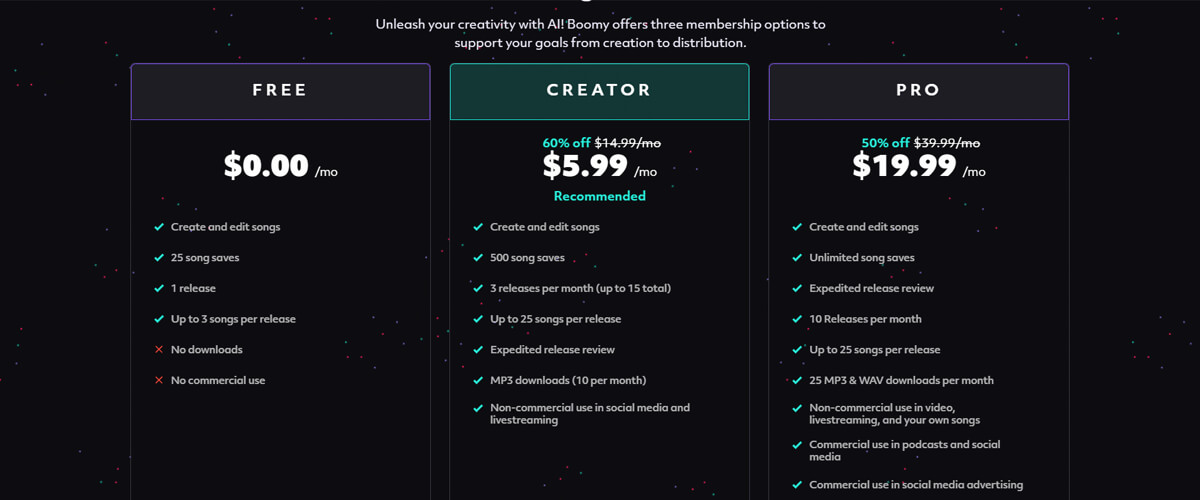 Price updated – 8/30/2023.
However, Boomy has its fair share of challenges. Not every track generated is a masterpiece, which means sifting through multiple iterations before finding a keeper. Additionally, while the tool offers variety, there's a chance your track might echo others, given the use of pre-made sounds.
In comparison to AIBeatz, while Boomy provides an array of tools and sounds to mix and match, AIBeatz focuses more on delivering unique urban beats, making it slightly more preferable for those seeking originality in the rap genre.
Pros
Intuitive interface suitable for beginners.
Rapid music generation with diverse styles.
Potential monetization avenue.
Cons
Some tracks might lack originality due to pre-made sounds.