To answer the question of "what is VSTi", it is an audio plugin that emulates sounds of real musical instruments and allows you to create music from scratch. The main advantage of the VSTi plugin is that its capabilities are virtually endless. It can play pretty much like any existing musical instrument, including some really expensive synths, and it doesn't need much space other than the few megabytes it takes up on the computer. So, everyone can download it to create studio-quality music at home.
Difference between VSTi and VST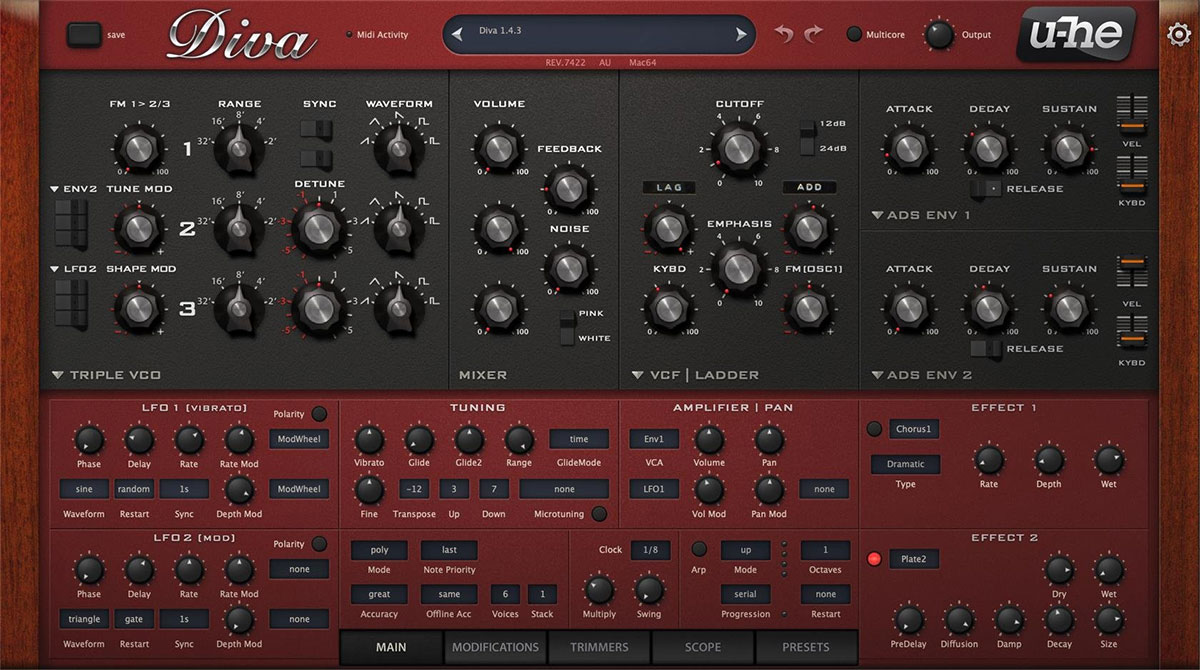 Regarding VSTi vs VST, many people mistake these two plugins for the same thing. In reality, though, it's not the case. These are two different applications of the Virtual Studio Technology interface, and each of them has its own purpose of use. While VSTi acts as a software instrument, the VST plugin works as an audio processor, allowing you to alter recorded sounds in various ways. Delay, chorus, flanger, reverb, compression, all of these effects and then some can be added via the VST plugin and, what's more important, for the cost less than you'd have to spend on buying real, physical hardware. As is often the case, music creators use these two plugins as a bundle.