I present you with an ADHD Levelling Tool review. Here, you will find out about the features and system requirements of this plugin, and on top of that, I will tell you about its main advantages.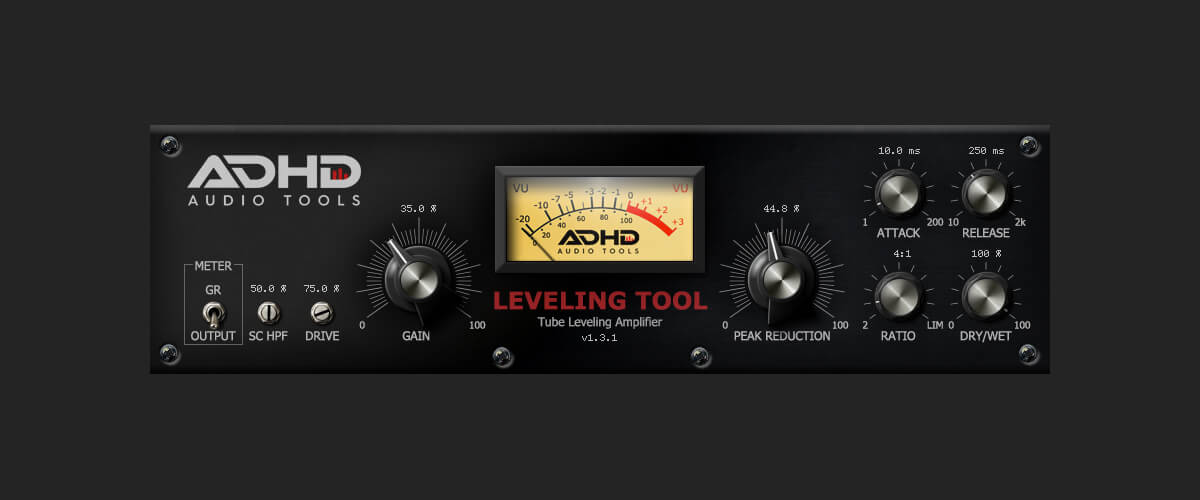 Main features
It is a simple compressor emulator with few features, but it does what a compressor should do. Above all its features, I would especially highlight such as 4x oversampling, 64-bit internal processing, and high accessibility as it is supported by a wide range of Windows and Mac OS devices. Also, the ADHD Levelling Tool plugin has 2 main knobs that control gain and peak reduction and 4 additional knobs responsible for dry/wet mix, ratio, attack, and release.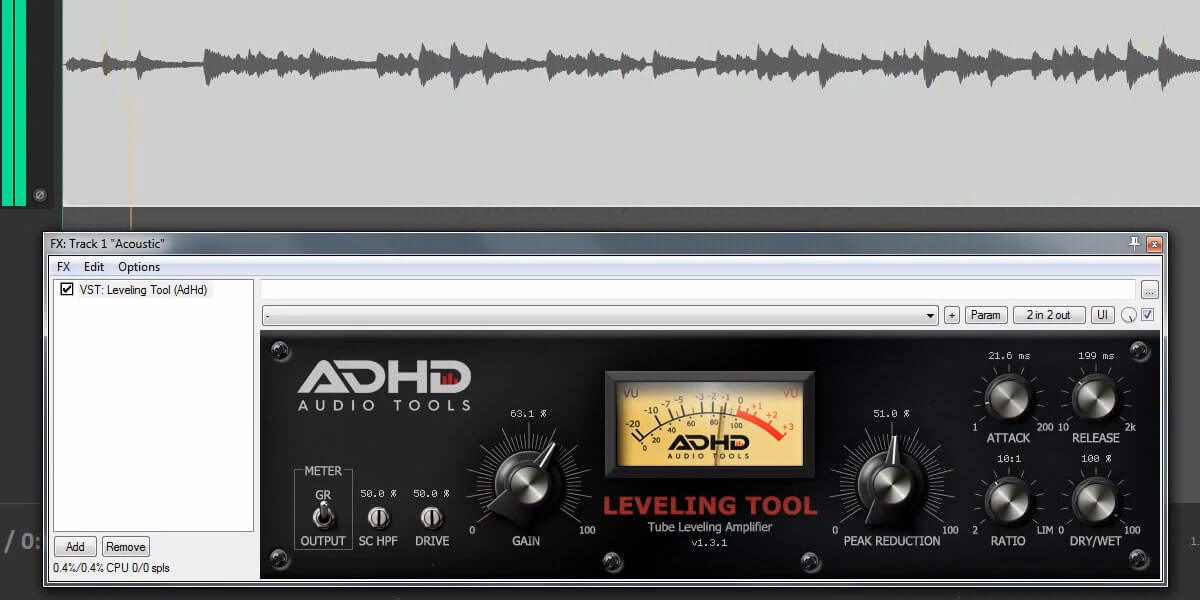 How does it sound?
From my experience, this compressor is ideal for working with vocals. Moreover, you can add more character and tame the peaks on any track in your mix.
Tech specifications
Platform: Mac, Windows.
Formats: AAX, AU, VST, VST3.
System requirements – Mac: macOS 10.10 or later, 32/64 bit.
System requirements – Windows: Microsoft Windows 7 or later, 32/64 bit.