I've been planning to do an Audio Ease Altiverb 7 review for a long time because it's quite an interesting plugin, and today you will get a closer look at it. Firstly, I will consider the most crucial features this software has at its disposal and the advantages and disadvantages. Secondly, from this article, you can learn about my experience of using this plugin.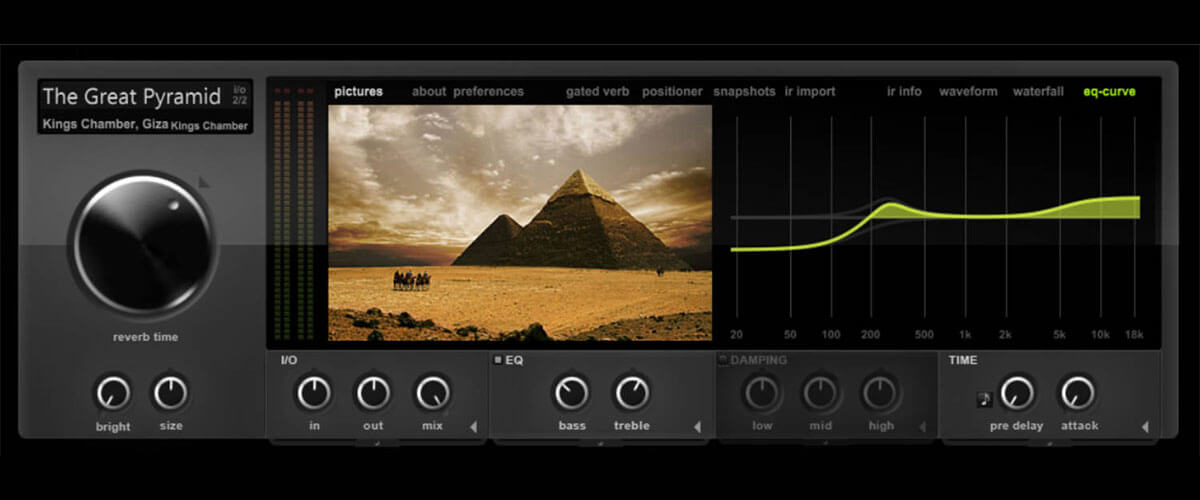 Main features
Altiverb 7 plugin stands up to the name of industry-standard convolution software and allows users a wide range of settings. With their help, you can create various rooms, like an opera, cockpit, or forest. You can use Visual Browsing to find a particular setting from a variety of acoustical spaces. And Keyword Searching function allows you to quickly find ambiances, such as street slapback or metallic resonances. Impulse Responses feature supports world-class recording studios and concert halls, delivering an equally high level of quality. On top of that, those who have bought Altiverb 7 can obtain brand new impulse responses for free thanks to the "News" feature.
Altiverb 7 has a specific Impulse Response library for the post-production stage that will definitely surprise you. Besides, the collection here is suitable for legendary reverb gear, as Audio Ease gathered acoustics from all over the world to create the biggest and most versatile library possible. This plugin supports Stereo In/Out and has a sampling rate of up to 96kHz. In addition, the Brightness feature supports such a level of High End that a regular equalizer could never get from a real-world room.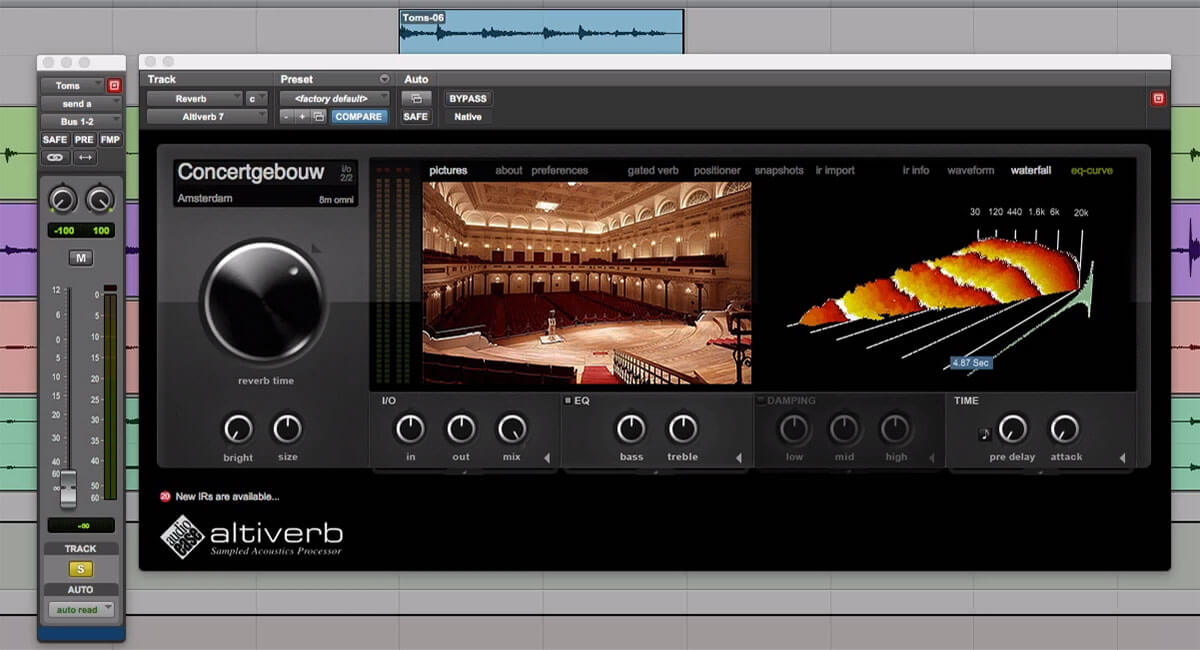 How does It sound?
Altiverb 7 sounds just as good as Altiverb 6, and maybe even better, thanks to the algorithmic layer of reverb, gate, and tempo sync. Moreover, the Impulse Response (IR) library lets me adjust how the sound will reflect, and post-production IRs make the finishing strokes. Thanks to that, my audio tracks can sound as if they were created in a professional studio or recorded in opera or other surroundings.
I find working with EQ more intuitive with the addition of an interactive graphical curve, and the new modulation controls (speed and depth) allow you to slightly randomize early reflections to add some natural variation to the reverb and "cloud" distorted notes.
Summary
By utilizing decades of experience, a desire to be on top, and simple love for music, Audio Ease created Altiverb 7. This plugin combines a modest yet modern look with versatility that opens new possibilities. However, be aware that it utilizes a lot of computing resources, thus loading your PC and CPU in particular. Make sure your computer meets all requirements for this plugin.
Tech specifications
Type: convolution.
Platform: Mac, Windows.
Formats: AAX, AU, VST.
System requirements – Mac: macOS 10.5 or later.
System requirements – Windows: Microsoft Windows 7 or later.