I present to your attention a Relab LX480 Complete review from the Relab Development company. In this short paper, I will consider its main features, advantages, and disadvantages.
Main features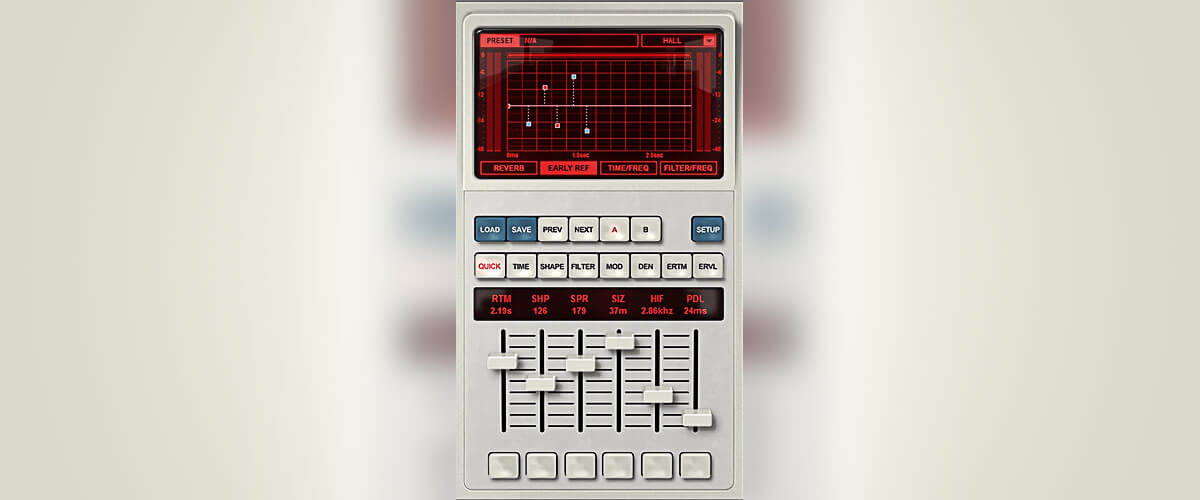 LX480 Complete VST is a faithful recreation and emulation of its predecessor Lexicon 480L – one of the most popular and high-rated reverb boxes throughout music history. Relab Development has made significant changes to their product, such as continuous controls, more early reflection delay lines, improved filters, and stereo manipulation, to extend the capabilities of the original unit to meet the demands of today's music creators.
The plugin interface duplicates the appearance of the hardware, displaying various aspects of the loaded patch – reverb shape, early reflections, etc. You can interact with them to adjust specific reverb parameters. A nice addition to the Complete version is the ability to change the screen's color and information panel, as well as to load different skins.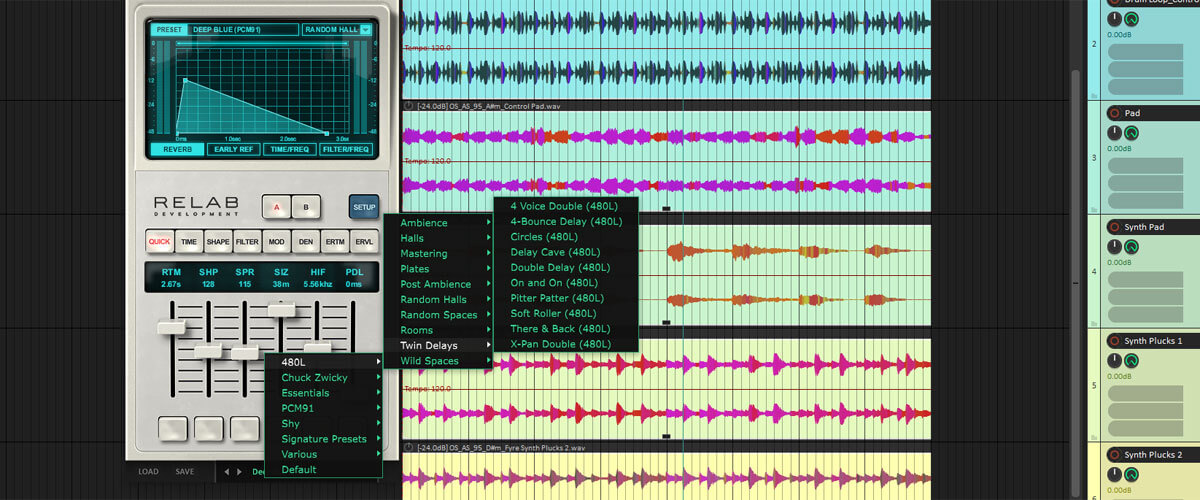 As with the original 480L, the LX480's approach to editing reverb is good with the control sliders. In the Complete edition, special buttons are provided to call up parameter banks to control a much larger number of parameters.
LX480 Complete has several improved and flexible filters that allow you to shape the sound thoroughly. In addition, LX480 Complete has an increased number of ER delay lines and allows stereo manipulation. Another aspect, in which this digital reverb plug-in surpasses its predecessor is continuous controls and support of 88.2KHz and 96KHz. Of course, it's not the most extensive collection of features, but it is constantly improving and various updates bring more and more features into this software.
How does It sound?
The main thing I will highlight is the ability to add some retro sound to your music with this plugin. It captures the sound of classic hardware and recreates it with phenomenal fidelity. I was glad that I could add some old-school vibes to my music. Every time I use it, I hear a rich, beautiful, deep reverb.
Tech specifications
Type: emulation/algorithm.
Platform: Mac, Windows.
Formats: AAX, AU, VST, VST3.
System requirements – Mac: macOS 10.9 or later, only 64 bit.
System requirements – Windows: Microsoft Windows 7 or later.