If you want to have complete control over your sound and perform manual pitch corrections to get an imperceptible tuning, Celemony Melodyne 5 Studio will definitely help you. With this plugin, you can also fine-tune the note duration and correct not only the pitch but also the rhythm. In this Celemony Melodyne 5 Studio review, I will consider in detail the possibilities and characteristics of this tool, and you will be able to make an objective decision about whether you need it.
Main features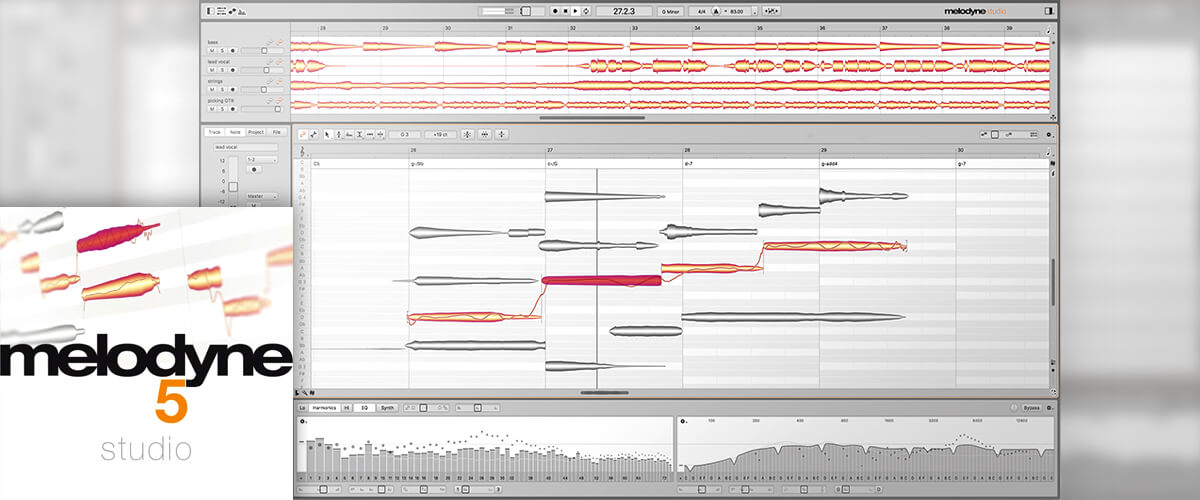 Celemony Melodyne represents vocals as curves that are circled in blocks for easy moving through the pitches. One of the key advantages of the instrument is that we may fine-tune the sound sections that contain the most melodic component without affecting less important sounds for tonal sense.
Let's take a closer look at Melodyne's sound-handling tools. You can move curves in the piano roll by shifting their location with the Main tool (black arrow). The Pitch tool lets you adjust the smoothness of the transition from one note to another. The Formant, as the name implies, modifies the formant, lowering or raising the tone without changing the pitch. And with the help of the Amplitude tool, you can change the volume of individual notes.
One of my favorite tools is a Time tool that allows changing the length of a single note by varying the length of the surrounding notes when the Alt key is pressed. With this setting, you achieve a very smooth and subtle rhythm correction. Plus, the Note separation can cut curves, isolating the tonal component from breaths, sibilants, and noises.
It is important to understand that not everything that enters the plugin is a note. Along with notes, vocals frequently contain sibilants (letters c, sh), consonant sounds (b, p), and the singer's breaths. I strongly advise against meddling with these types of noises or doing so very carefully for the most natural fix.
I'd like to draw your attention to Melodyne's automatic correction block. You can totally rely on it in terms of pre-quantization, volume, and curve placement in relation to notes. To do that, use the following buttons – Correct Pitch Macro, Quantize Time Macro, and Note Leveling Macro. On the left side of the program, you can set the tone and rhythm of the song, which is especially useful when working in the Standalone version.
One of the main advantages of this plugin is the ability to work with a group of tracks at a time. The Track list tab greatly speeds up the process of editing an entire group of vocals, including back and double ones. You can select the track you want to work on at the moment and highlight the others. This is very useful when you have edited the lead vocal and now want to tune double tracks in the same way. The finished template is right in front of you.
How does It sound?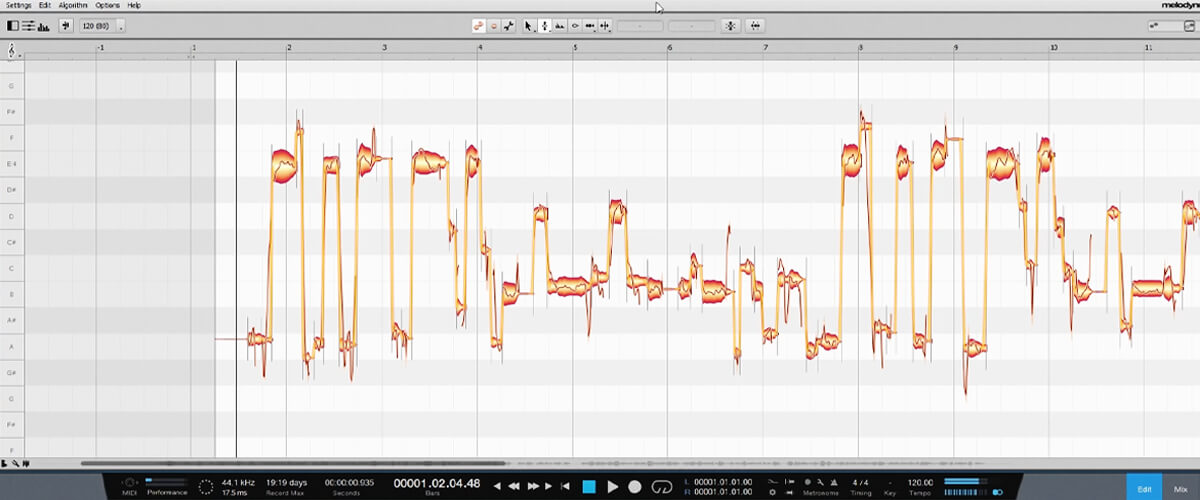 The main reason why many musicians love Celemony Melodyne 5 Studio is that it allows working not only with vocals but also with instruments, including percussion ones. If you're interested in this option, I suggest checking out the Algorithm tab.
Melodyne's interface is not the easiest to navigate, especially if you are a beginner. But as soon as you learn how to use it and customize hotkeys, you'll be able to work with a huge amount of material very quickly. To tell the truth, other pitch plugins take much longer to make such fine, detailed note edits.
I get astonishing outcomes with this software – after careful processing, the vocals sound perfect, without any trace of interference or correction. I strongly recommend trying this instrument if you want to get quality commercial results.
Tech specifications
Platform: Mac, Windows.
Formats: AAX, AU, VST, VST3.
System requirements – Mac: macOS 10.12 or later, Intel Dual Core processor (Quad Core or better recommended), 4 GB RAM (8 GB or more recommended), only 64 bit.
System requirements – Windows: Microsoft Windows 10 or later, Intel or AMD Dual Core processor (Quad Core or better recommended), 4 GB RAM (8 GB or more recommended), only 64 bit.