I would like to introduce you to my Soundtoys Little Plate review. This plugin is inspired by EMT 140 plate reverb hardware. In this paper, I will go through its main advantages, some disadvantages, and the sound it makes.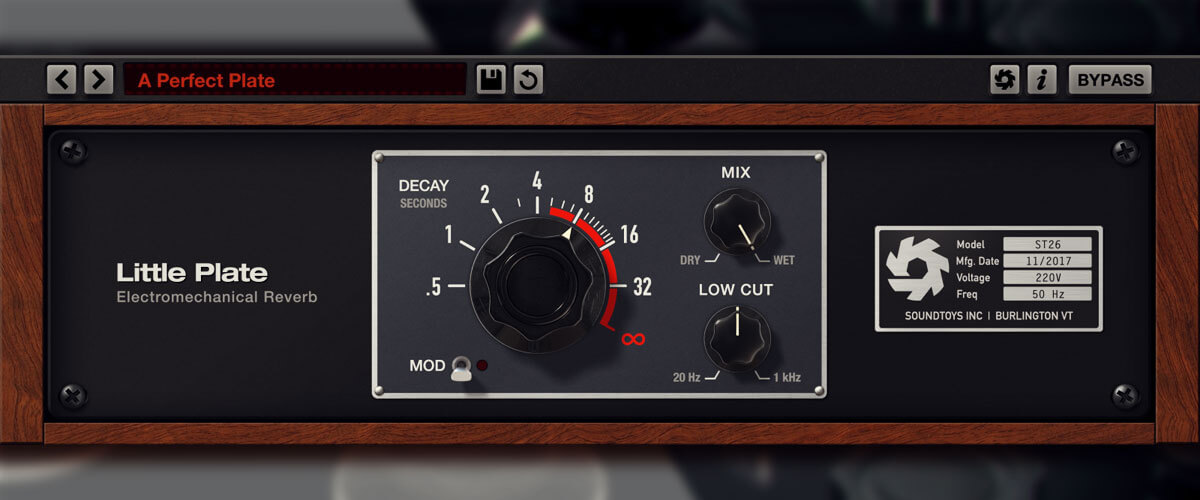 Main features
As a successor of EMT 140 reverb, the Little Plate plugin takes the best from the past and combines it with modernity. It has several controls on its panel: Mix, Low Cut, Decay, and Mod switch. You can change the incoming signal with a dry/wet Mix knob to make it sound as you see it. Low Cut control allows you to get rid of low frequencies that range from 20Hz to 1kHz. If you flip the Mod switch, you will introduce slight modulation into the reverb tail, which will result in a thicker and smoother sound. And finally, the biggest of them all, the Decay knob, defines the fading time of the sound. It ranges from 0.5 seconds to infinite reverberation, so you can create anything you can come up with.
Its interface is made after old-school reverb hardware and follows its visual traits. On top of that, here, you will find 25 various presets that will make it easier to set the room and start making music. Also, it has optional modulation for natural-sounding variation in the reverb tail if you need more realistic sound.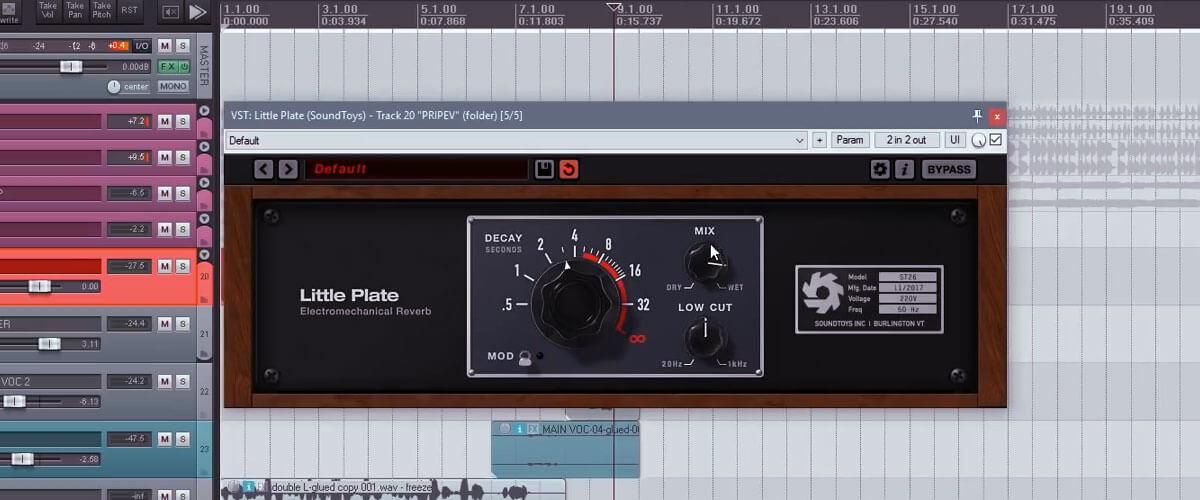 With this plugin, you can add the sound of vintage plate reverb to your audio tracks. However, it has some disadvantages as well. For example, it doesn't have as many controls to set up the room exactly the way you want it. In addition, it would be better to have more options for adjusting the sound.
How does It sound?
Even though I'm a true fan of a real EMT 140 reverb's original sound, Soundtoys surprised me and put a fresh spin on an unfading classic. It allows me to add depth and unique character to my mixes, regardless of the ease of use. The reverb is great, and it's very quick to set up. With most analogs, it takes me a while to really "find the sound" that I crave, but with Soundtoys Little Plate, it's a breeze.
Tech specifications
Type: emulation/algorithm.
Platform: Mac, Windows.
Formats: AAX, AU, VST, VST3.
System requirements – Mac: macOS 10.9 or later, only 64 bit.
System requirements – Windows: Microsoft Windows 7 or later, only 64 bit.