In this Graillon 2 Free Edition review, I will look at the VST plugins that allow tuning vocals and changing their pitch. It is widely popular among music makers who need to correct the pitch, transpose the sound, mix it with additional tones, or process vocals with a bitcrusher. To be even more appealing, the plugin has a simple interface and is available for free.
Main features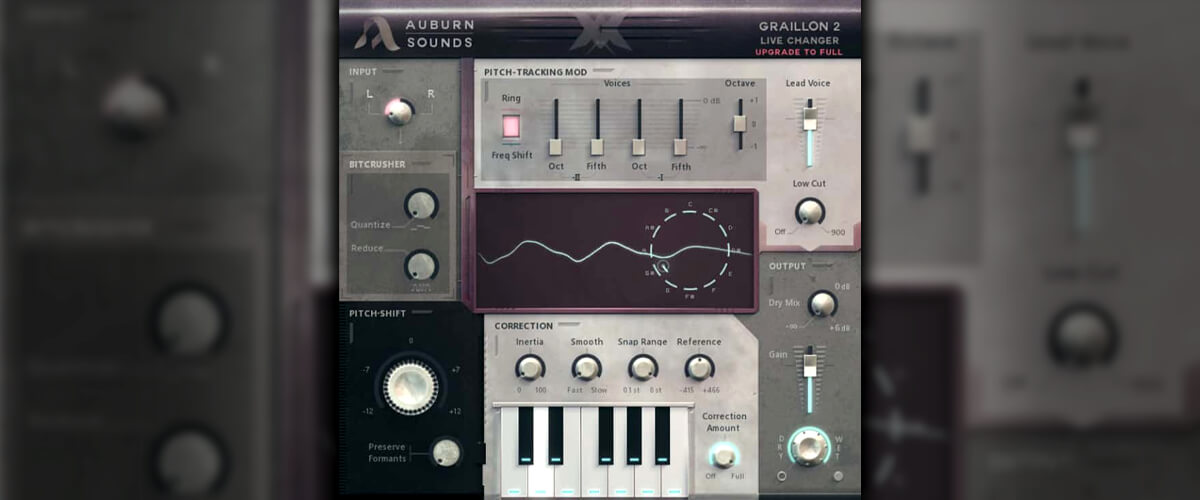 For a free autotune, this plugin is quite versatile and is equipped with many useful features that allow you to optimize the sound. For instance, I find the pitch indicator pretty user-friendly because of its size. Also, you can use a low-cut filter for up to 900 Hz or transpose the voice one octave up or down.
The voice enrichment solution is also great. This is a fader that lets you add a copy of the original signal, which goes one octave or fifth up or down. Another peculiar feature is that you can calibrate the level of voice tuning by adjusting Smooth, Snap Range, and Reference parameters in the Correction section. Additionally, you may want to Preserve Formats as you process the sound with a dedicated feature.
Use a built-in bitcrusher to add distortion effects to the sound. This will let you make your track sparkle.
How does It sound?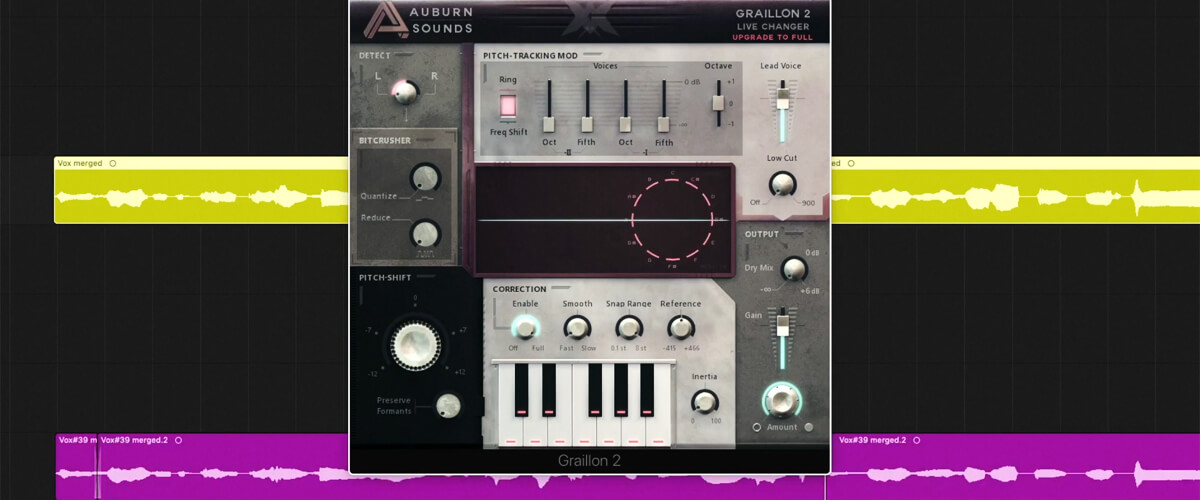 I use the Graillon 2 plugin to quickly create robotic sounds and process back vocals or ad-libs. I was particularly surprised to see how it handles unusual use cases. For example, when I was modulating a signal from the aux track with a delay effect. I got amazing results!
Tech specifications
Platform: Mac, Windows.
Formats: AAX, AU, VST, VST3.
System requirements – Mac: macOS 10.9 or later, 86 bit and 64 bit.
System requirements – Windows: Microsoft Windows 7 or later, 86 bit and 64 bit.