Welcome to my TAL Reverb 2 review. In this short but helpful article, you will learn about the program's features, interface, as well as strengths, and weaknesses.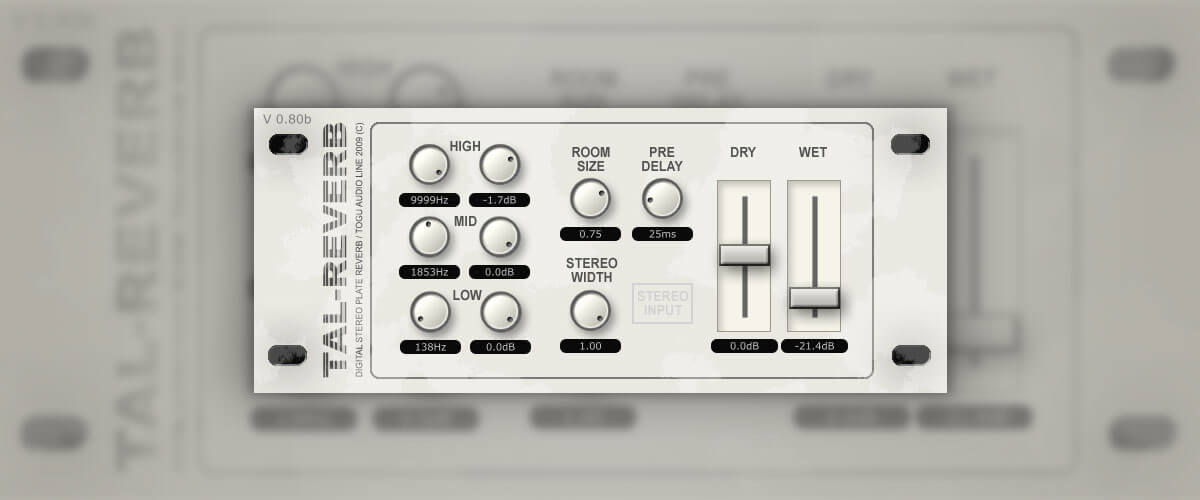 Main features
The Reverb 2 plugin is an improved version of the Reverb 1 plugin, with enhanced sound quality and greater versatility. On its panel, you will find knobs that can change the room size and set the delay length. The maximum pre-delay time can be set up to 1 second. Also, you can adjust the stereo width and Dry/Wet signal processing. On top of that, there is Stereo Input mode and 3 filters: High Cut, Mid Cut, and Low Cut. And finally, you will get 10 unique presets preinstalled in this plugin.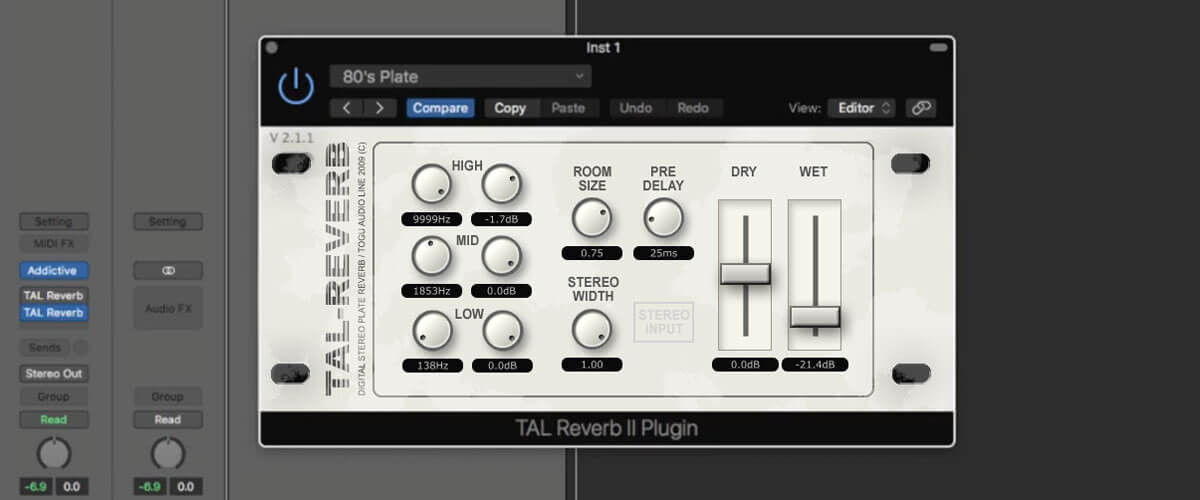 How does It sound?
This reverb software gives my music a lush, wide, and deep sounding. It creates a super diffuse and lush reverb effect with a fast build-up time. Ideal for ambient reverb sounds.
Tech specifications
Type: algorithm.
Platform: Mac, Windows.
Formats: AAX, AU, VST, VST3.
System requirements – Mac: macOS 10.9 or later, only 64 bit.
System requirements – Windows: Microsoft Windows 7 or later, only 64 bit.
System requirements – Linux: Ubuntu 18 or similar, only 64 bit.