We prepared this Arturia Mini V3 review to show you a legendary analog synthesizer that can produce vintage sound. With its help, you can choose between four parameters and make adjustments in real-time within the preset. Furthermore, you can create an impressive classic synthesizer track to complement your music with its up-to-date automation.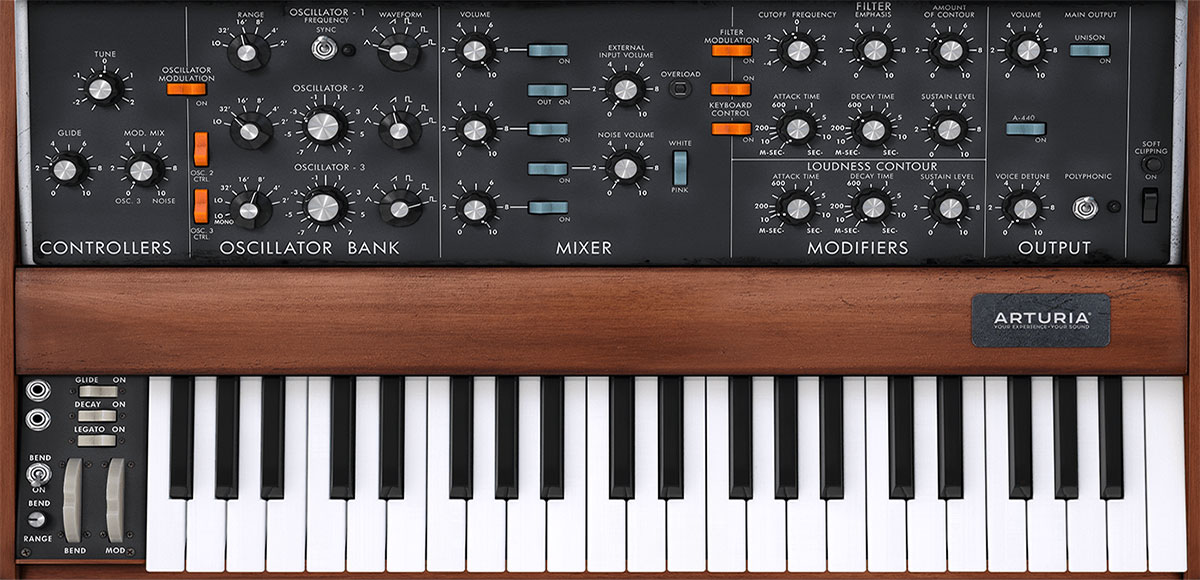 Main features
If you are a vintage things connoisseur, Arturia Mini V3 plugin design is made to look like a classic analog synthesizer. Also, a unique TAE technology is made so that it emulates classic synth circuits to ensure authentic sound. And, on top of such vintage style, such features, such as polyphony, arpeggiation, and effects are mounted to widen your possibilities to adjust your tracks.
Another feature of this plugin is a customization of the interface size on HD displays. The interface also poses an immeasurable interest – a genuine recreation of the legendary Bob Moog synthesizer from the 70s. A preset browser within Mini V3 VST opens the possibility to search for a particular sound by using tags or writing a name, make comments, mark and recall favorites, and create playlists. The library of this emulator contains over 1000 presets, which were created by some of the most professional sound designers from different countries.
Among other features, you will find stereo effects, like chorus or delay, soft clipping function, arpeggiator, and unison mode. If you are interested in the polyphony feature, Arturia has around 32 voices. The modulation matrix of this plugin comes with eight connections. It even has a fully automatable vocal filter with a formant-based effect, which also has its own LFO, by which you can make your synth talk.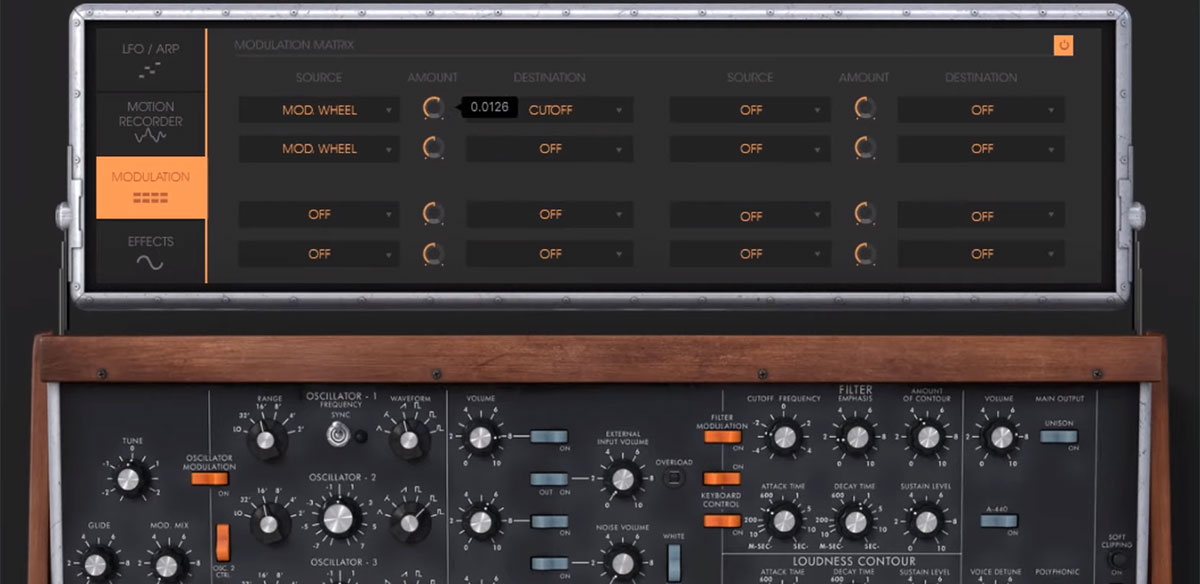 How does It sound?
This emulator brings vintage synthesizers to the next level. With a rich and powerful bass, thoroughly recreated 'free-running' waveforms, and a variety of settings and options, I can improve my track with quality synth sound. Or when I need deep and fat blistering bass, I always come back here since it gives such a great result. I almost feel like one of those hitmakers from the 70s creating some incredible iconic music.
Tech specifications
Platform: Mac, Windows.
Formats: VST, AAX, AU, NKS.
System requirements – Mac: mac OS 10.13 or later, 4 GB RAM, 2.5 GHz CPU, OpenGL 2.0 compatible, 2GB disk space.
System requirements – Windows: Microsoft Windows 8 or later, 4 GB RAM, 2.5 GHz CPU, OpenGL 2.0, 2 GB disk space.