Fabfilter Pro C-2 review will help you get acquainted with this software product. My article will be helpful if you are a novice producer, a professional musician, or just passionate about music creation. You will learn about its features, unique functions, as well as advantages and disadvantages.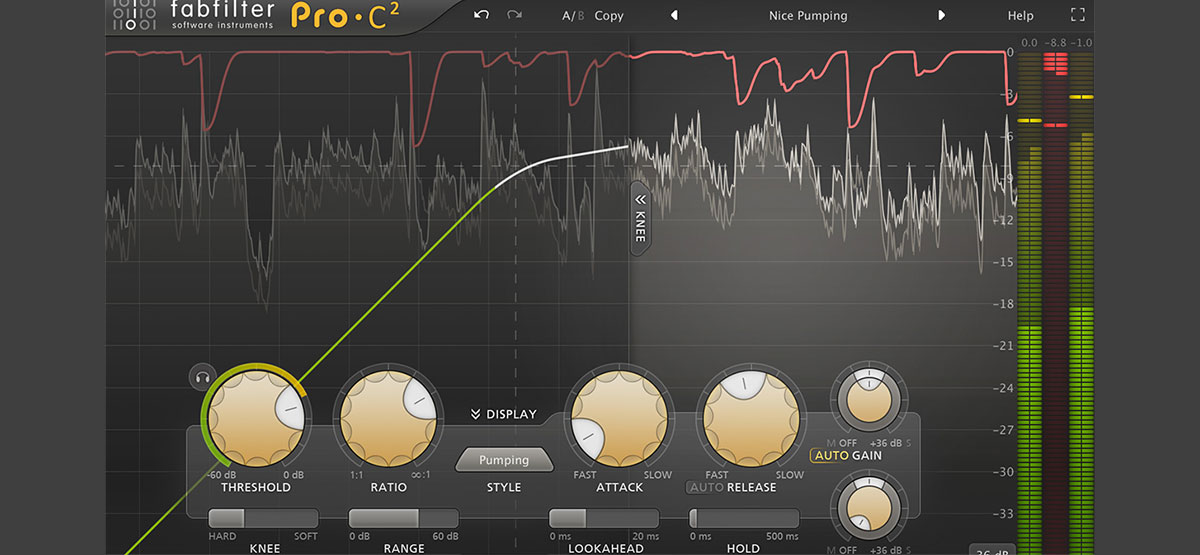 Main features
Fabfilter Pro C-2 plugin is a digital compressor that has 8 unique styles of compression, like Vocal, Bus, Mastering, Pumping, or Punch. Its Retina interface has animated level knee displays, with a customizable knee from hard to 72dB soft. This plugin also has a side-chain EQ section with HP and LP filters that can be customized and an extra filter that you may adjust freely. Furthermore, users can turn the smooth lookahead feature on and off to enable zero-latency processing. On top of that, this plugin has an intelligent automatic gain function, auto release, very fast attack times, and it can perform a hold of up to 500 ms.
The interface is adjustable by using 3 different sizes. Here you will also find a Smart Parameter Interpolation feature, a comparison function of undo/redo and A/B, and auto setting of all parameters accurately to the sample. You can even set a range of the gain change from 0% to 200%. Next, you can use the Audition Triggering function to detect parts of the audio track triggered by FabFilter Pro-C 2 and see the compression level applied there.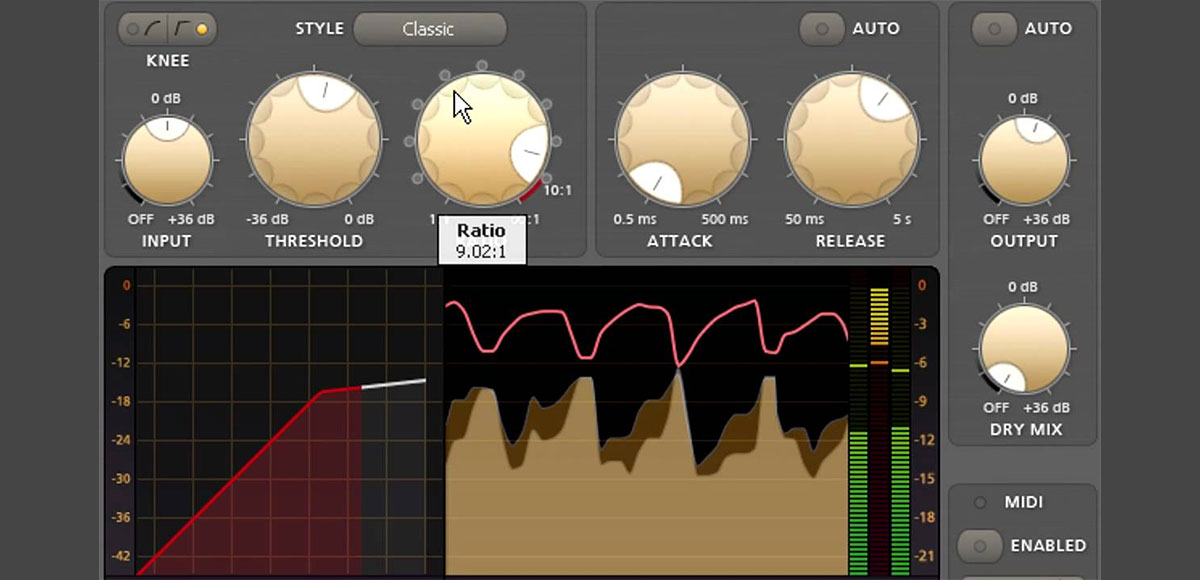 How does It sound?
Customizable filters, smooth lookahead, and a wide range of the gain allow you to achieve a fairly high sound level. This so-called "polishing" is an essential part of making good music. As a result, the processed musical compositions sound much better and more pleasant. Separately, I would like to note that this plugin provides impressive peaks taming on drums and snares.
Summary
Fabfilter Pro C-2 contains all the tools you need to create quality music. The presets are created in a way so that everyone can use them, and you will gradually master more complex functions. The user-friendly and intuitive GUI will help you with this. The only drawback of Fabfilter Pro C-2 is that the system requirements for this software are pretty high. Otherwise, it's an excellent choice for beginners and professional music producers.
Tech specifications
Platform: Mac, Windows.
Formats: AAX, AU, VST, VST3.
System requirements – Mac: macOS 10.12 or later, only 64 bit.
System requirements – Windows: Microsoft Windows 7 or later, 32/64 bit.