Welcome to our FAW SubLab review of an intriguing 808 style synth emulator. If you use this bass instrument with an intuitive and eye-pleasing interface, you will produce audio tracks with impactful and punchy sub-bass lines in no time. In addition, by using this plugin, you are getting access to over 200 samples, three sound engines, unique collections of bass, and many more.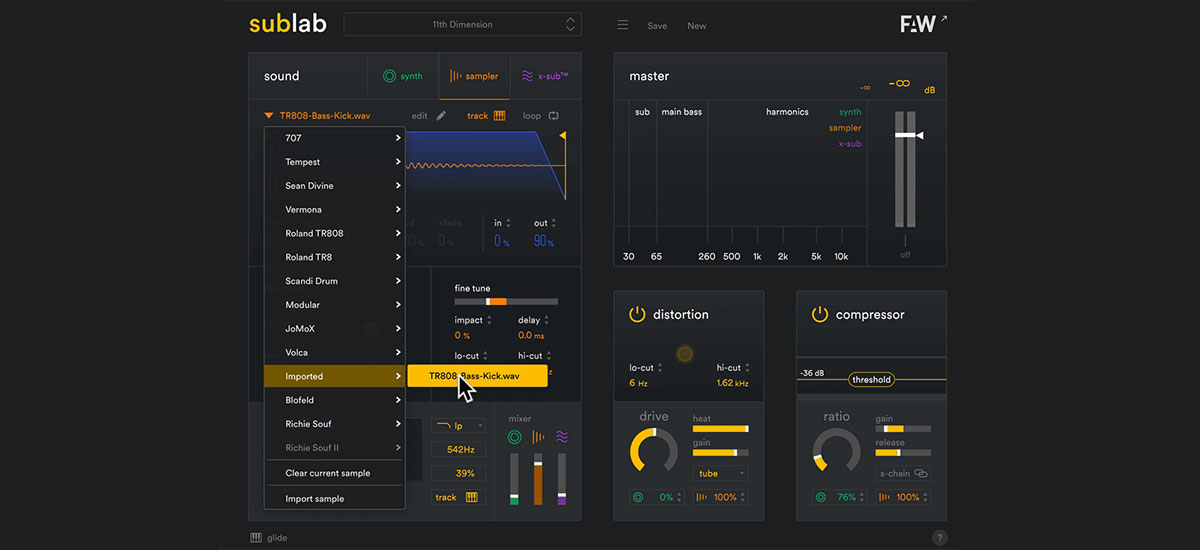 Main features
SubLab plugin is built on three engines that can be used simultaneously. First, an analog-style synthesizer engine has several built-in settings that can be used to adjust the properties of sound. An X-Sub engine, which is the core of X-Sub technology, has a new psychoacoustic sub-bass oscillator. The last is a sample engine, with various typical features, like a drag and drop function or 250 pre-sampled kicks. Bass packs of this instrument include pure subs, Analog Machines, Richie Souf samples, Sean Divine Bass, Crushed, and Hits DNA Vol.1.
Thanks to how the interface is designed, it is easy to get into it and start making your tracks. It is also utterly customizable regarding your display size. Mix workflow is made as simple as possible to perform the utmost sound quality on any sound system. All those engines and settings make it possible for you to transfer any kick into deep subs by using such options as distorting, sampling, widening, or layering.
The X-Sub technology is of particular interest here, for it is created by using a brand new psychoacoustic sub-bass oscillator. This technology is a recent invention and a fine addition to SubLab VST, allowing users to reach those accurate and consistent subs combined with any bass note. Users can adjust glide curves and use synced BPM glide times among other minor features.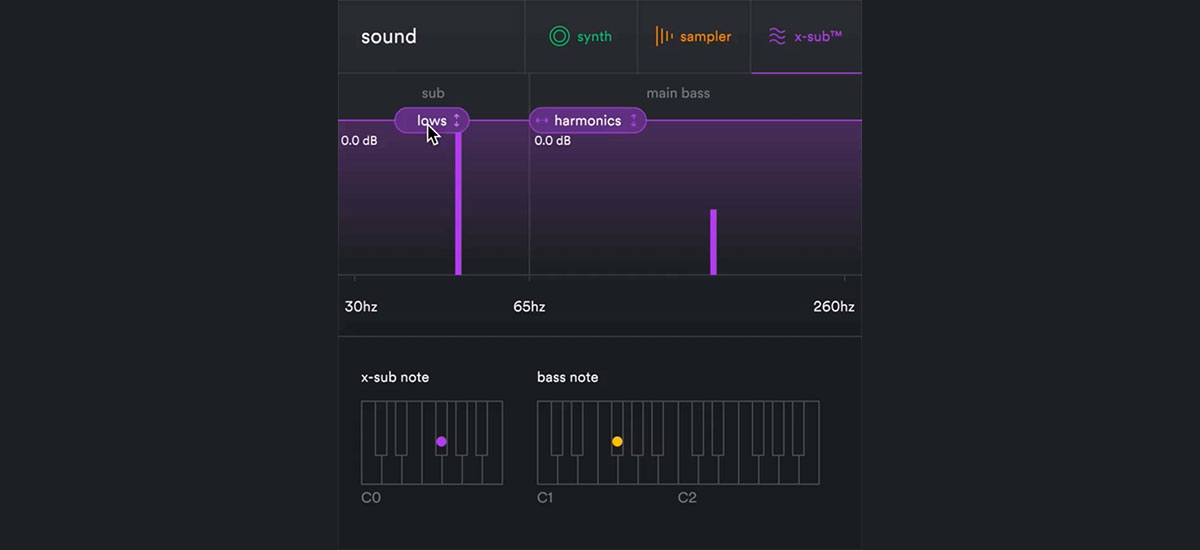 How does It sound?
I used many plugins of bass synthesizers during many years of my Hip Hop production. However, I have never seen an instrument emulator this good at performing sub-bass sounds. The sound quality is fantastic, bass packs are handy, and this drag and drop feature helps a lot. Those authentic and vintage 250 kick drums, transients, and 808s, sampled from the analog drum machines sound fantastic. The distortion feature has so many controls, it is a pleasure to look at what audio tracks I can create with it.
Summary
Here, you will find an impressive collection of samples and kicks to create deep and accurate sub-basses. This plugin has everything you need to make top-notch music: from proprietary X-Sub technology to a massive collection of basses, controls, and various adjustments. The only disadvantage I could think of is that even though SubLab is available in offline mode, you will need to go online to activate it.
Tech specifications
Platform: Mac, Windows.
Formats: VST2, VST3, AU, AAX.
System requirements – Mac: macOS 10.10 or later.
System requirements – Windows: Microsoft Windows 7 or later.