In this paper, I prepared for you an iZotope Ozone 8 Advanced review. This plugin has been on the market for 17 years and has won a large audience of fans around the world. People actively use it, and developers try to please their users with regular updates and new features. I will tell you in detail about the features of iZotope Ozone 8 Advanced, its advantages, and of course, we will not ignore the disadvantages.
iZotope Ozone 8 Advanced is not the current version, you can see a review of the new iZotope Ozone 9!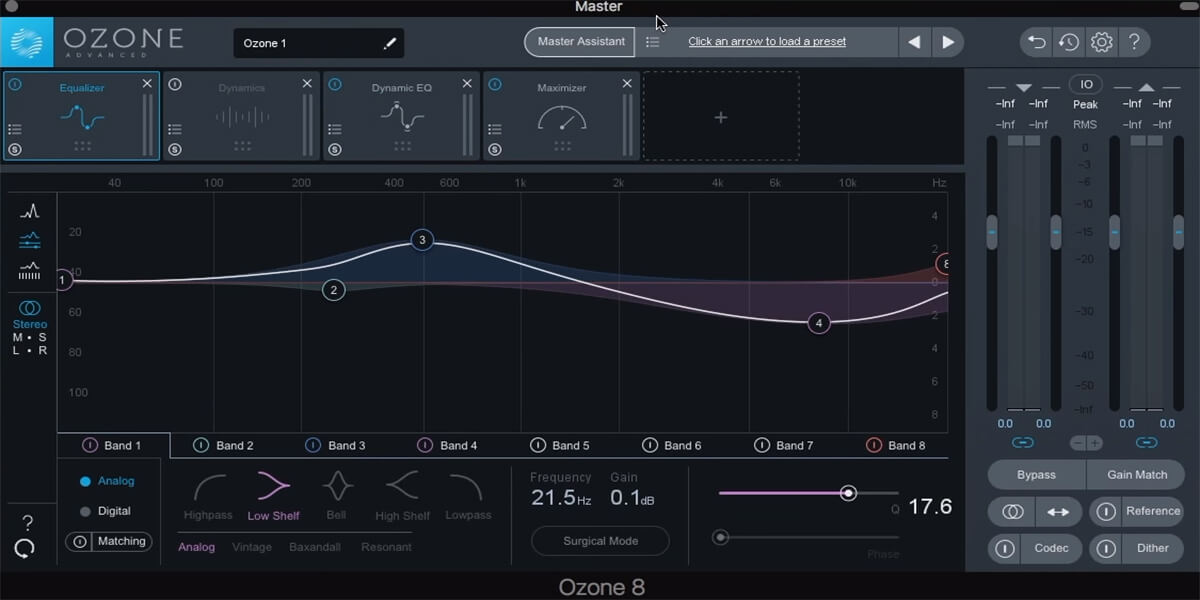 Main features
Ozone 8 Advanced plugin has a relatively wide range of functions and features. For instance, it has 16 different modules that can drastically change how your music sounds, along with vintage modules that will add old-school warmth, grit, and vibe to your audio tracks. Using the Master Rebalance feature, you can adjust the levels for each instrument individually in a stereo file. The Tonal Balance Control feature can automatically analyze and optimize your mastering process. In addition, you can switch between a modern or vintage vibe by changing loudness targets from CD to streaming. Also, the user-friendly GUI here follows modern trends, and its size is completely customizable.
Low-End Focus can adjust the clarity and contrast of low frequencies, and although I don't use it often, I'm glad it's there. The Match EQ was rebuilt according to modern demand to show a smoother preset workflow and better reference track matching. If you want to start mastering your tracks even faster, you can use the Master Assistant feature. Imager module grants you access to multiband controls and overhauled Stereoize mode. And on top of all that, Ozone 8 Advanced can be used as individual component plugins or as standalone software, depending on your goals and tasks.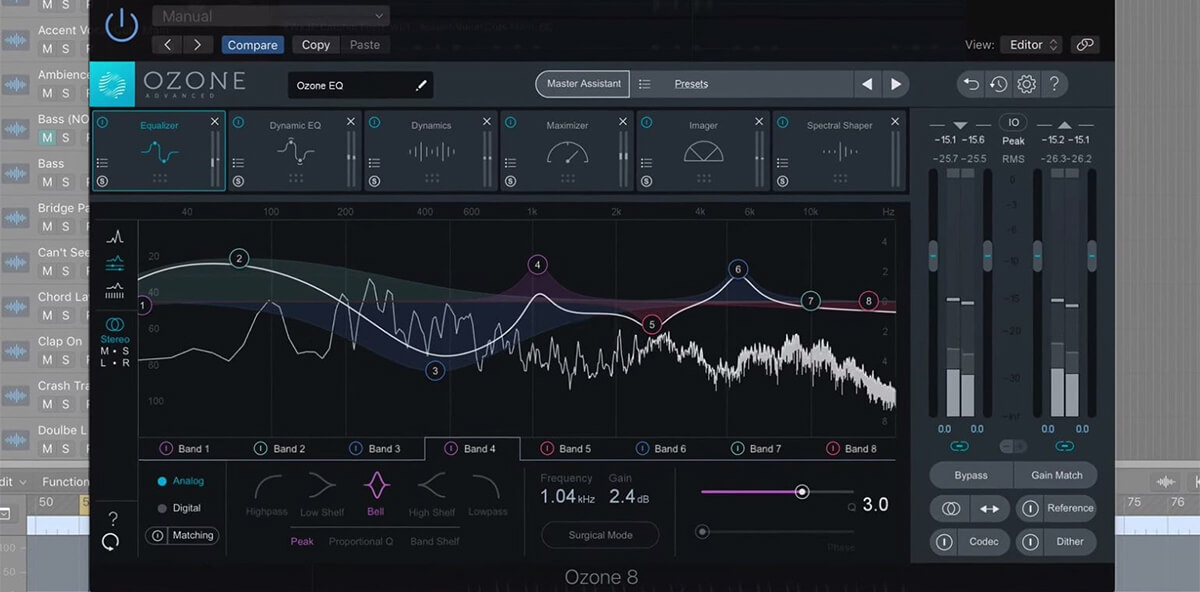 How does It sound?
I've been using iZotope Ozone for quite a long time now, and my impression of it is mostly positive. With its help, my music sounds much better and takes far less effort to perform. A stereo mix allows adding more life to drums without any artifacts or damage appearing throughout the rest of the mix. By using not even the full potential of this plugin, I can easily enhance bass sounds, which add more clarity to my mix. Thanks to various modules and controls, I can implement various creative ideas and ensure a clear foundation for my audio track.
Summary
The main advantage of iZotope Ozone 8 Advanced is the extensive and versatile set of functions. Working with this plugin is easy (the interface is friendly and intuitive), and there are some unique features. The disadvantage of this plugin is typical for all programs of this type – increased hardware requirements.
Tech specifications
Platform: Mac, Windows
Formats: AAX, AU, VST2, VST3
System requirements – Mac: macOS 10.8.5 or later, only 64 bit
System requirements – Windows: Microsoft Windows 7 or later, 32/64 bit