Welcome to our new paper, where we take a look at the iZotope Ozone 9 Standard review. This piece of software is a great tool to achieve studio-quality sound with your PC. The impressive mastering software suite, several modules for different sounding, improved Match EQ, and many other features will ensure that.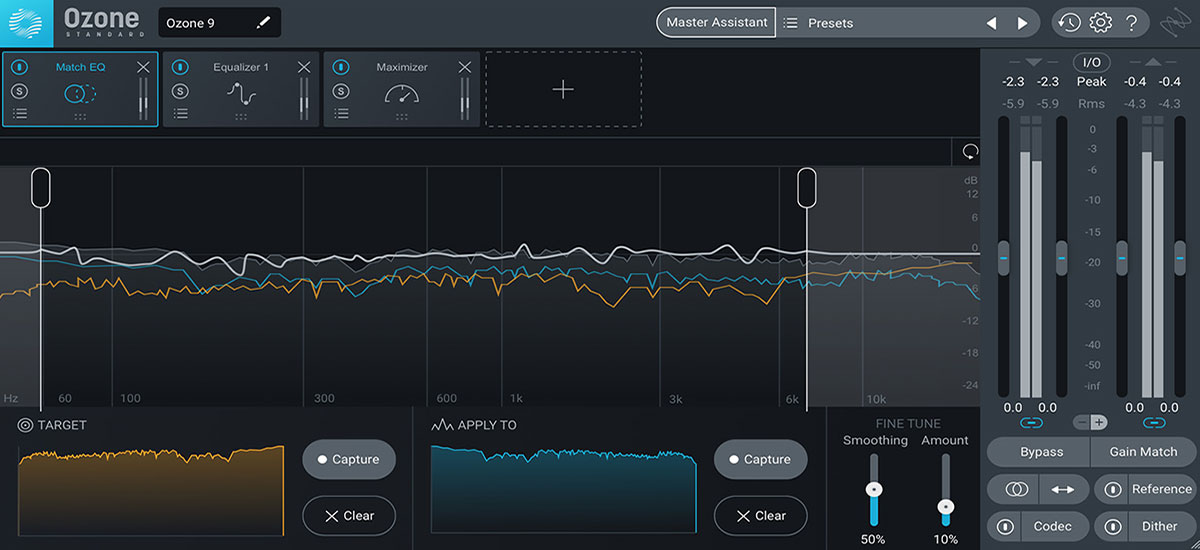 Main features
As each modern plugin must be, the Ozone 9 Standard plugin has a customizable interface with an eye-pleasing and convenient design. Going deeper, within this plugin, comprehensive mastering tools collection is gathered so that you can change and shape the sound in many ways. For instance, you can pick from various vintage modules that will bring warmth, the vibe of the past, and grit. With loudness targets, you can decide the style of sound you want: modern or retro. Master Assistant can get you a logical starting point after analyzing the sonic profile of your audio.
In iZotope Ozone 9 Standard, Match EQ feature was redesigned and improved. Now, users get a much smoother preset workflow, reference track matching works faster, and many other functions are refreshed and overhauled. Among its modules, you can use Imager to get access to powerful multiband controls that allow precise adjustment of your sound and Stereoize mode, which was reworked and refined to suit modern demands. Also, this plugin can work as a single plug-in and a standalone unit, depending on what you need to do and your working space. On top of that, this plugin supports native instruments NKS, which makes the process of mastering sound very simple.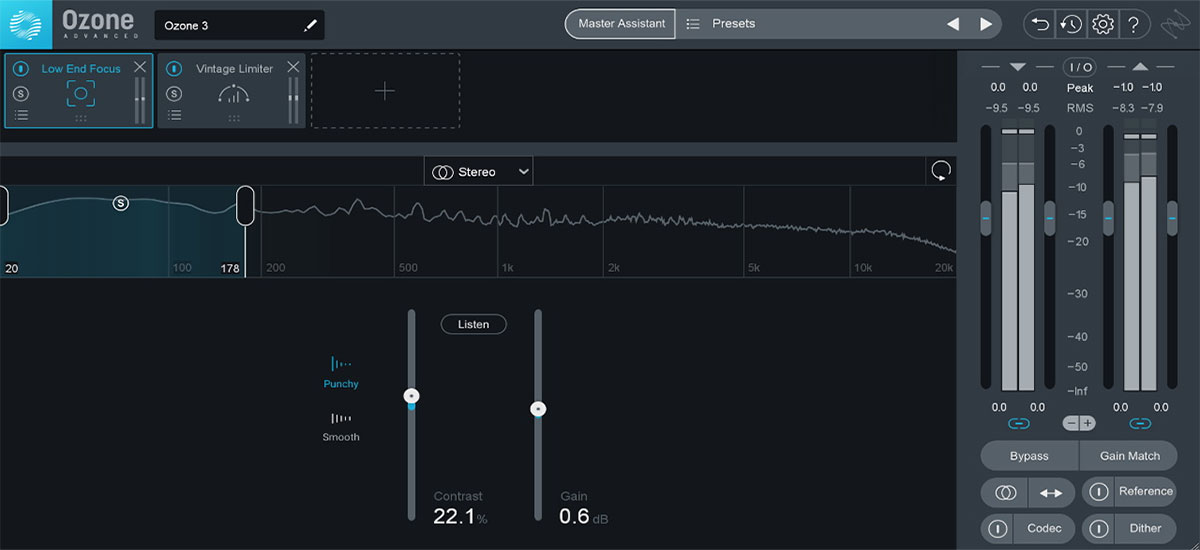 How does It sound?
Thanks to various improved modes, modules, Master Assistant, and other features, it is incredibly easy to master piano, drum, or any other kind of track. The track is properly displayed, all features work in tandem, and the final result sounds as if it was made in some professional studio. It also automatically levels the volume of all songs currently in work, which saves a lot of time. The precision of sound adjusting is so great due to the comprehensive set of controls and settings. Totally recommend this plugin if you want to master your audio tracks just like a professional.
Summary
A music mastering plugin with a vast library of presets, modules, and modes that improve your music. With simple design and automation of some features, it is possible to learn how to work with it in no time. However, it may be slow since it can be too demanding in terms of hardware in some cases.
Tech specifications
Platform: Mac, Windows.
Formats: AAX, AU, VST2, VST3.
System requirements – Mac: macOS 10.13.6 or later, only 64 bit.
System requirements – Windows: Microsoft Windows 10 or later, only 64 bit.