Here we present you our iZotope Trash 2 review – a flexible distortion modeler. With its help, even an inexperienced musician can distort, transform, and mangle the sound exactly how you see it. It has a Multiband Trash module, Filter modules, Convolve, Delay, Output limiter, and some different samples and patches libraries.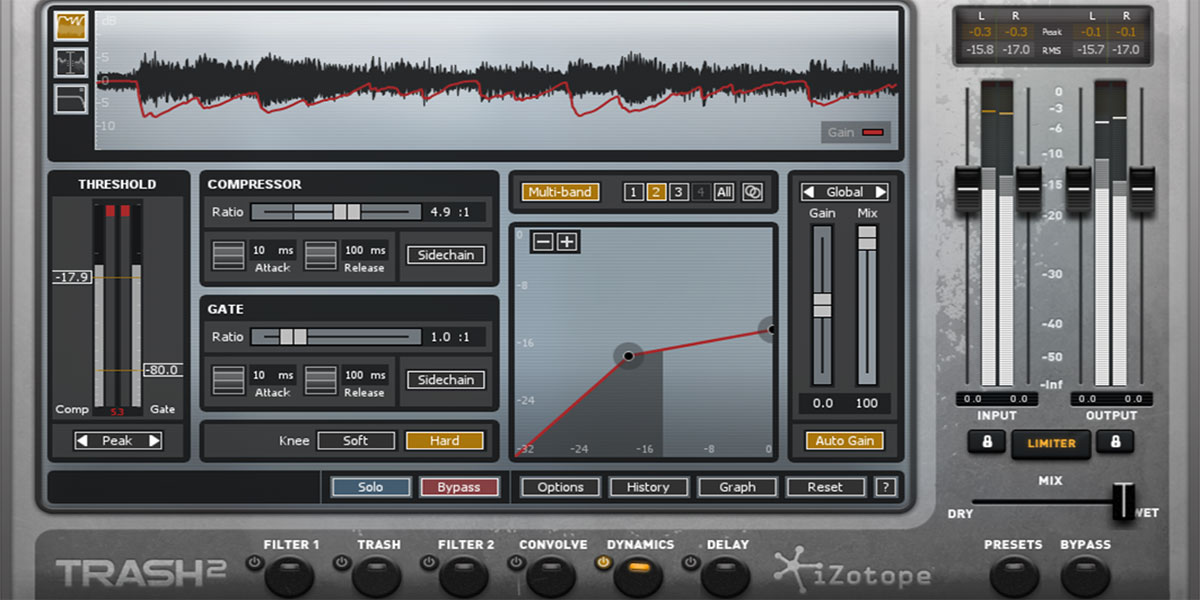 Main features
The main idea of this plugin is a dual-stage multiband waveshaping distortion feature. It allows dividing the signal into multiple streams and applying distortion to each of them independently. Next, we have upgraded filters with various tonal options, dynamic audio reaction mode, and many other interesting functions.
These filters include 3 other features. The Delay feature comprises 6 types and is responsible for tape, analog, lo-fi delay effect, input filtering, extra distortion, etc. Output limiter prevents your sound from going crazy and allows you to control the process. The Dynamics feature is a tool that is responsible for processing the signal you split into different brands.
In addition to that extensive toolkit, the Trash 2 distortion plugin has a huge presets' library. Next, it has the Classic Textures, and Edge expansion packs with impulses samples, like Reel to Reel, Gravel, Taxicab, etc., and patches, like Hard Cider, Cassette, Bleached, and many more.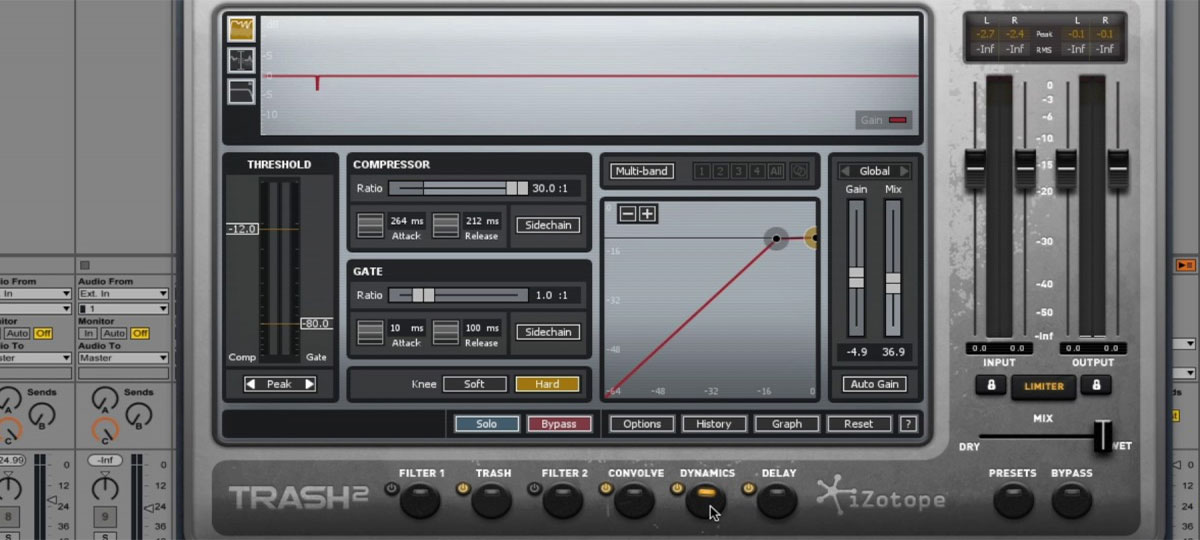 On top of that, users get around 20 brand-new distortion algorithms to experiment with and a Convolve module that includes over 100 impulse responses. And if you like to customize everything, iZotope Trash 2 VST allows arranging multiband waveshaper as will be comfortable for you.
How does It sound?
This plugin can mangle various sound sources, like drums, synths, guitars, etc. This up-to-date sonic annihilator showed me a real emulation of impressing amp, cabinet, and stompbox. The quality of the distortion, multitasking in terms of sound streams processing, variability of modules and options, everything works so well. When I was using this plugin, I felt like I was standing near Nine Inch Nails and Korn, which also use this software to process their music. With this highly advanced sound-distortion tool, my audio tracks are now in safe hands that can reproduce such rich, aggressive, and juicy sounds.
Summary
It is a great example of a high-quality plugin that brings energy into lifeless sounds. Here, you will find a vast collection of samples, patches, impulses, tools, modules, and settings that allow performing complex changes of sounds and audio tracks. If you are looking for a top-notch sonic mangler for your audio tracks – try this one and you won't regret it.
Tech specifications
Platform: Mac, Windows.
Formats: AAX, VST, VST3, AU.
System requirements – Mac: macOS 10.10.8.5 or later, Intel-based only, 32/64 bit.
System requirements – Windows: Microsoft Windows 7 or later, 32/64 bit.