In this Kiive Audio Warmy EP1A Tube EQ review, we will talk about an equalizer plugin based on vintage hardware predecessors. Here you will find all its features, advantages, and some inconveniences that you might face.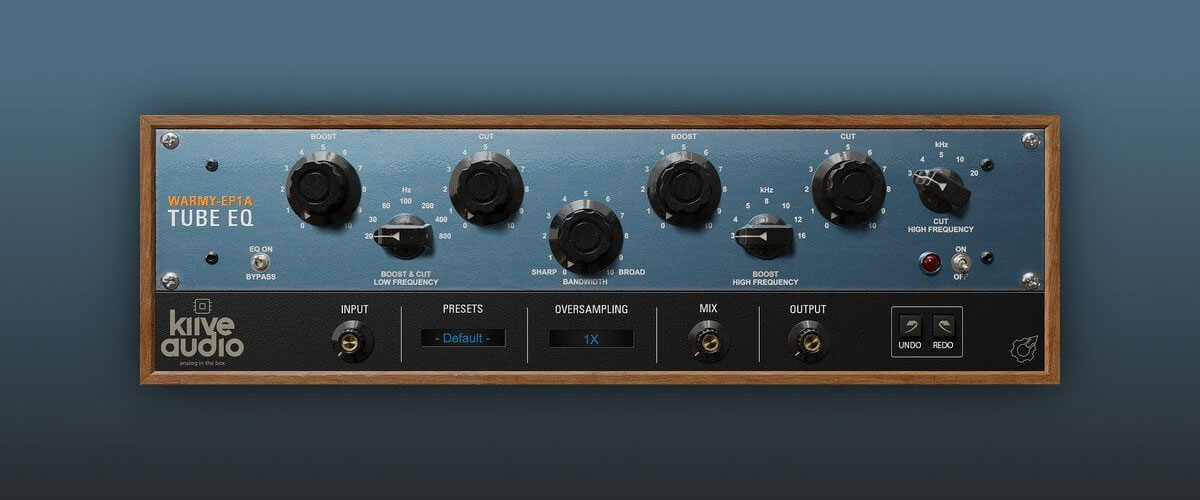 Main features
The first feature of the Warmy EP1A Tube EQ plugin is that you can change the size of its interface, which can be done not in every plugin. As to its more functional features, here you can use oversampling, and several presets. Also, in this software 2 high-frequency selectors are available to broaden your field of work. Tube emulation mix is another interesting feature available via a good old knob. On top of that, in this plugin, you will find knobs for Low Cut, High Cut, and Boost for both.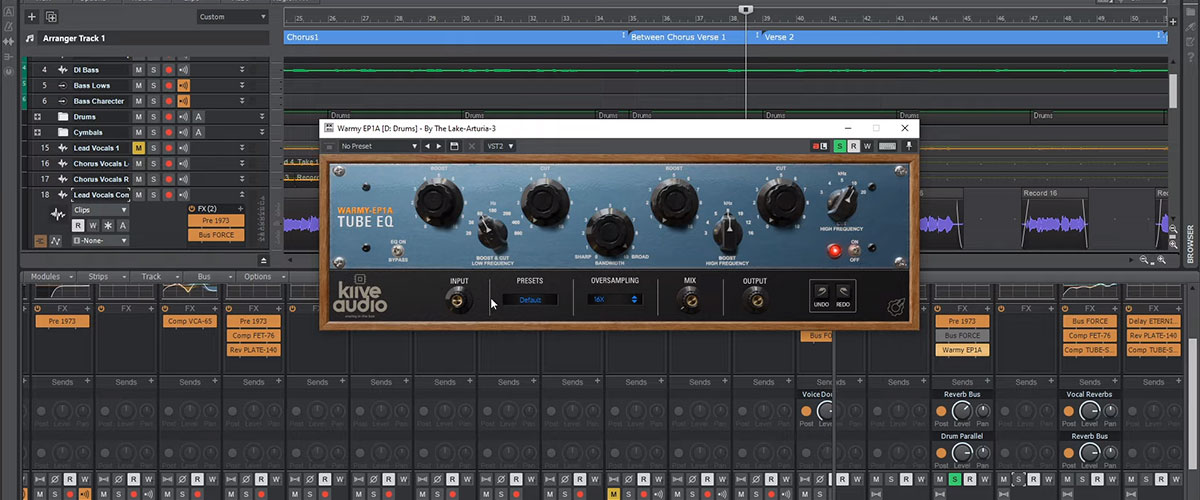 How does it sound?
A great equalizer that does the job right and even more. High sound quality and the very useful oversampling feature will surely impress you. The only disadvantage is that because it is designed after very old equalizers, there are not many more modern features that would be great here.
Tech specifications
Platform: Mac, Windows.
Formats: AAX, AU, VST.
System requirements – Mac: macOS 10.7 or later, 4 GB RAM, 64-bit only.
System requirements – Windows: Microsoft Windows 7 or later, 4 GB RAM, 64-bit only.