I have prepared for you a Klanghelm MJUC jr. review. You will learn the main features of this compressor, its functions, advantages, and disadvantages. I will also share my impressions of working with it.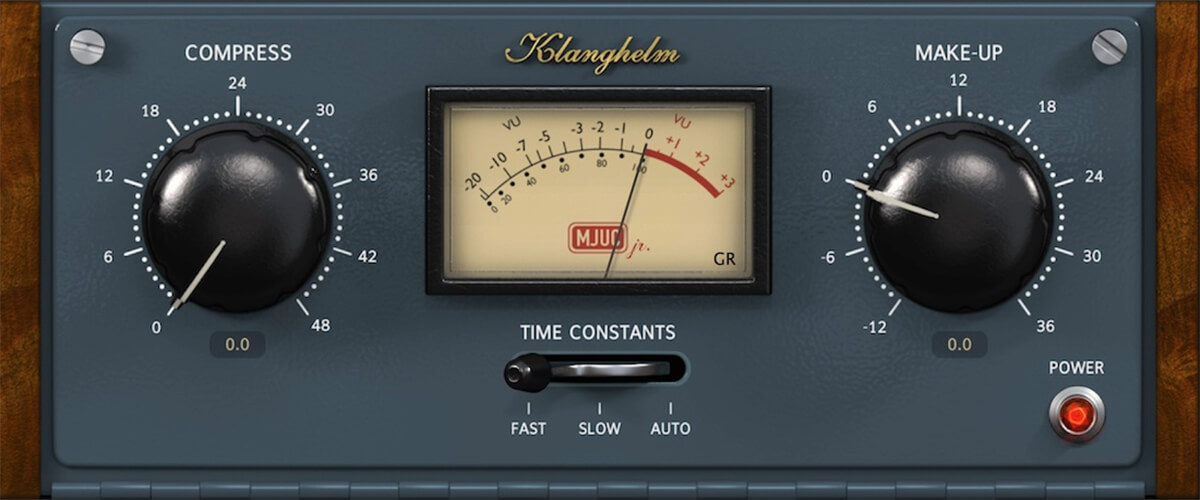 Main features
MJUC jr. plugin has 3 controls and 1 observing element. Knobs on the left and right control the gain of compression and makeup, respectively. Also, a timing switch with 3 positions determines the attack and release timings, the slew rate, and saturation. I liked it has a meter to display additional information and create a fitting image of the old-school compressor. Yes, maybe MJUC jr. does not have unique features, but it does pretty well with the basic tasks while being a freeware plugin.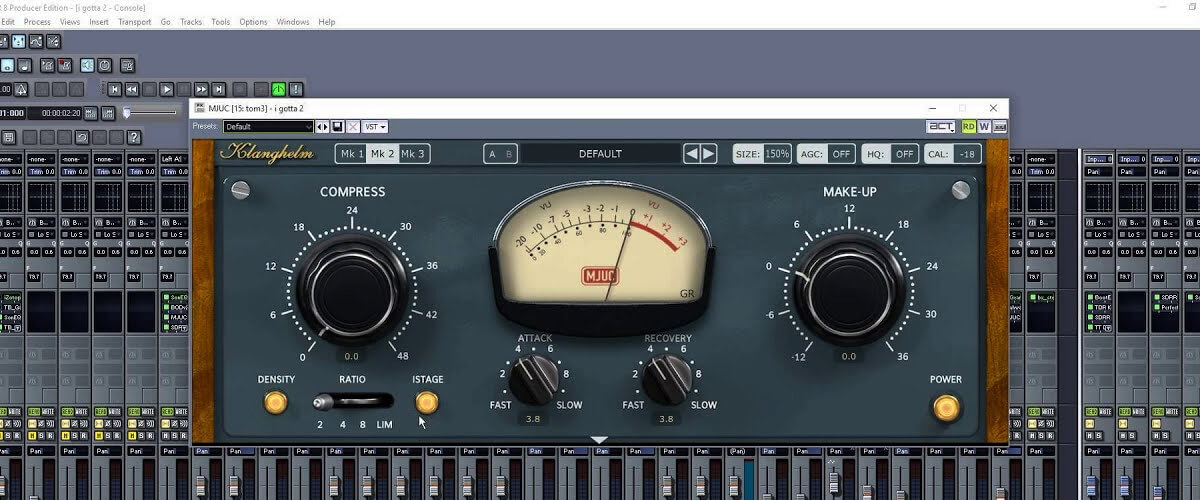 How does it sound?
Klanghelm MJUC jr. can do smooth leveling or heavy pumping effects, depending on your goal. By combining natural compression sounding with more straightforward sounding technologies and harmonics, I can get a highly deep and energetic sound. Usually, I use it on bass guitar and vocals, and it tames the peaks, so I get a nice and even loudness.
Tech specifications
Platform: Mac, Windows.
Formats: AAX, VST, VST3.
System requirements – Mac: macOS 10.9 or later, 64-bit only.
System requirements – Windows: Microsoft Windows 7 or later, 64-bit only.