From this Softube Tube-Tech Equalizer Collection review, you will discover a retro-styled plugin that looks stylish and adds more depth and drive to your sounds. It was designed after 2 classic hardware units PE 1C and ME 1B, which resulted in this vintage-looking equalizer. In this paper, all the crucial features of this software and my experience of using it are laid out.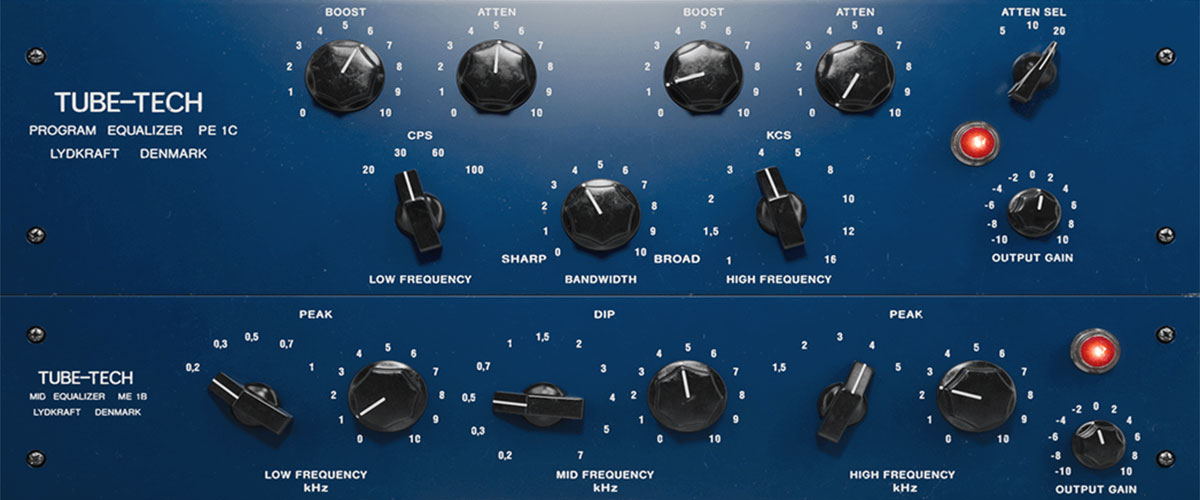 Main features
Even though it is designed after vintage equalizers, the Softube Tube-Tech Equalizer Collection plugin has all the benefits of its predecessors and modern technologies. For instance, by using Softube's innovative signal processing technology, the final sound will be of high quality. When combined with famous Softube audio processors, your music will sound much better than ever before. That feeling of vintage hardware is achieved thanks to high-resolution graphics. Because it is a very simple and utilitarian design, it doesn't load CPU or GPU too much. PE 1C and ME 1B were combined into one plugin to deliver the most efficient sound equalizing process.
It is both a low and high-end equalizer that is made in Pultec style. Also, in this collection, you will find all legacy plugins that will extend your opportunity range. The sample rate range supported by Tube-Tech Equalizer Collection is as follows: 44.1, 48, 88.2, 96, 176.4, and 192 kHz. Of course, it supports mono and stereo modes. In the end, it is a modest mid-range equalizer designed after tube equalizers of the age far past. However, if you like classic instruments and hardware units, you will surely like this one.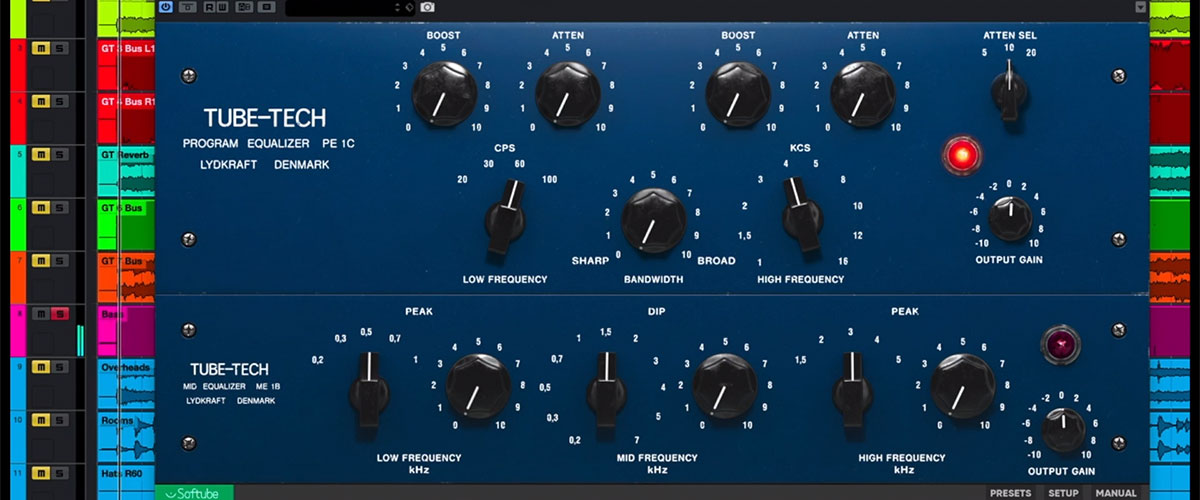 How does It sound?
This is a good example of a high-quality vintage equalizer that does its job and even more. It is extremely versatile with all its knobs and controls. For example, because the low-frequency boost and attenuate functions filters are slightly offset in frequency, it's possible to create captivating and well-focused bumps or cuts in the low end by boosting and attenuating at the same time. It is even though it is being controlled by the same frequency knob. That is just one bit of what this plugin is capable of, the only disadvantage here is limitations for versatility since it is a vintage-based equalizer.
Tech specifications
Platform: Mac, Windows.
Formats: AAX, AU, VST, VST3.
System requirements – Mac: macOS 10.13 or later, 8 GB RAM, 8 GB disk space, 64-bit only.
System requirements – Windows: Microsoft Windows 7 or later, 8 GB RAM, 8 GB disk space, 64-bit only.