In this paper, we present you with our Sonnox Oxford Inflator review. This 64-bit devices compatible sound amplifier will be of good use to those who want to make their music louder, juicier, and deeper. This plugin has a simple user interface, a high limit of virtual headroom, 2 unique sounding modes, and high resistance to various audio artifacts.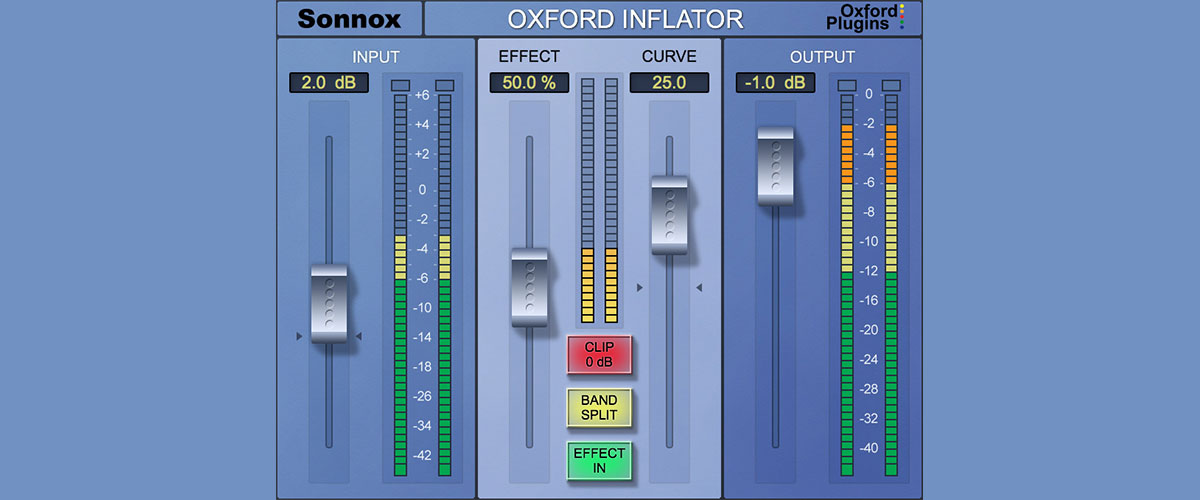 Main features
First, the user interface is very comfortable and easy to navigate. It was made specially to be as simple as possible. Second, the Oxford Inflator plugin toolkit allows its user to amplify the sound level of most program material you can use. On top of that, with it, you can add warmth, character, and dynamic sounds as if you were using a vintage hardware amplifier. It is also possible to go beyond the average digital maximum of virtual headroom with this plugin. If you get annoyed with frequent signal overload in other plugins, in Sonnox Oxford Inflator VST your percussive peaks will pass without issues.
One of the key features of this software is 2 flexible modes responsible for the diversity of sound. You can use Band-split and Direct audio modeling modes to get music sound the way you see it and to control the optimal DSP usage. Another feature is that you can add an extra dynamic range of sounds to previously clipped signals. If you master all its tools and controls, you will be able to add such sound effects, as subtle, tube-like harmonic sounds, with warmth, presence, and thickness, or with good old saturation distortion.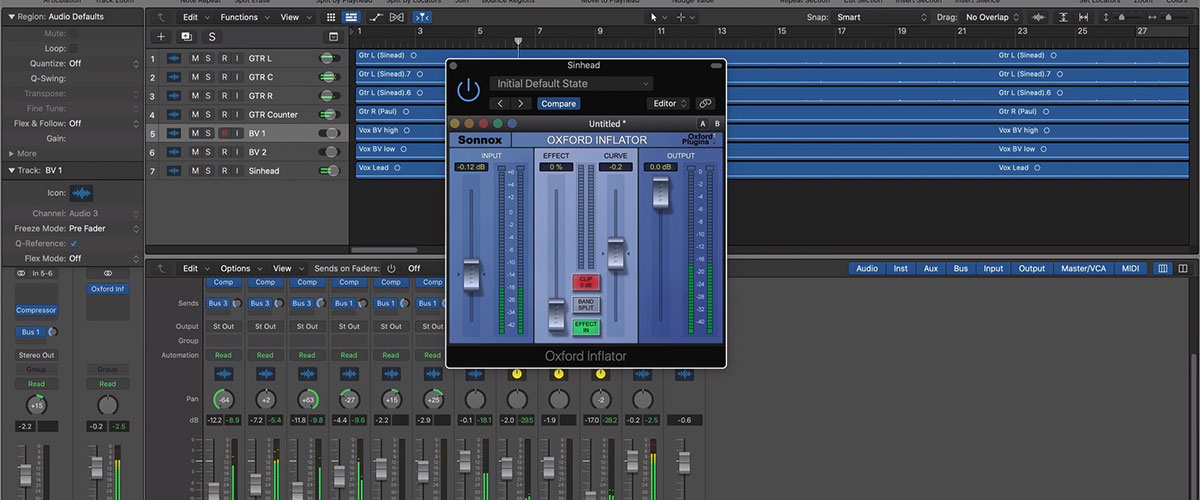 How does It sound?
Such a simple plugin can deliver a magnificent analog amplifier sound. Since I started using it, my audio tracks gained additional dimension to them. With its help, I can add more depth, juicy sounding, and rich color. One of the most common drawbacks of using such plugins is sonic artifacts, but in the case of Oxford Inflator, it is really hard to stumble upon such. It became so easy to create pumping music with mesmerizing warm signals, drums, and vocals. Such a wide range of possibilities is packed in such an inconspicuous sound amplifier emulator.
Summary
This plugin is a good choice for any musician, whether you are an amateur or a professional. High-quality software is hard to find these days, and Oxford Inflator will prove you it is one of them. Highly resistant to audio artifacts, with a multi-purpose tool, this plugin will bring the loudness to the next level and beyond.
Tech specifications
Platform: Mac, Windows.
Formats: AAX, AU, VST, VST2, VST3.
System requirements – Mac: macOS 10.8 or later, 32/64-bit.
System requirements – Windows: Microsoft Windows 7 or later, 32/64 bit.