In this Soundtoys Decapitator review, we are going to discuss a digital recreation of the analog saturation modeler. This particular plugin will add that old-school analog vibe to your audio tracks, allow you to shape your songs with saturation, and improve the sound with the Punish button.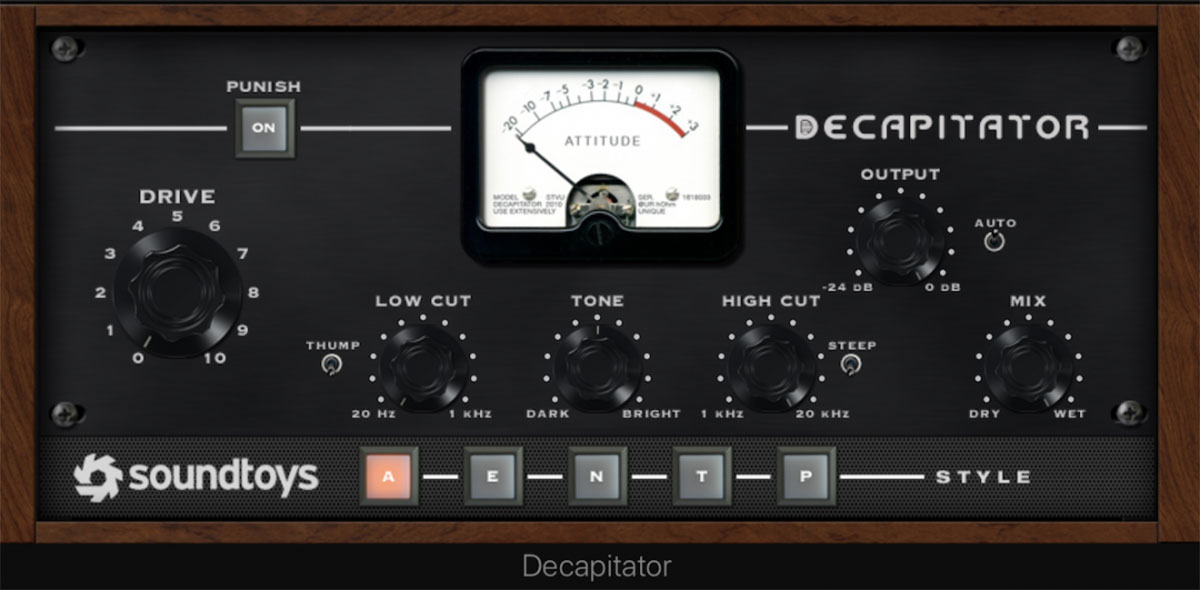 Main features
This plugin has many features regarding saturation adjustment. For example, Decapitator VST has 5 models built after physical counterparts. These models can be used to add dynamic saturation to your tracks and instruments. Also, it has a modeled tone control and a mix control which are used to adjust the saturated sound and blend in dry and wet signals. The Punish button is responsible for bringing the sound to another level. Also, each of the 5 models mentioned above has a unique Punish sounding.
Among other features, the plugin has the following controls: Drive, Thump, Low Cut, Tone, High Cut, Steep, Output, Auto, Mix. Sound designers analyzed various compressors, preamps, input channels, studio distortion units, and other instruments to make this plugin recreate that vintage atmosphere within your songs.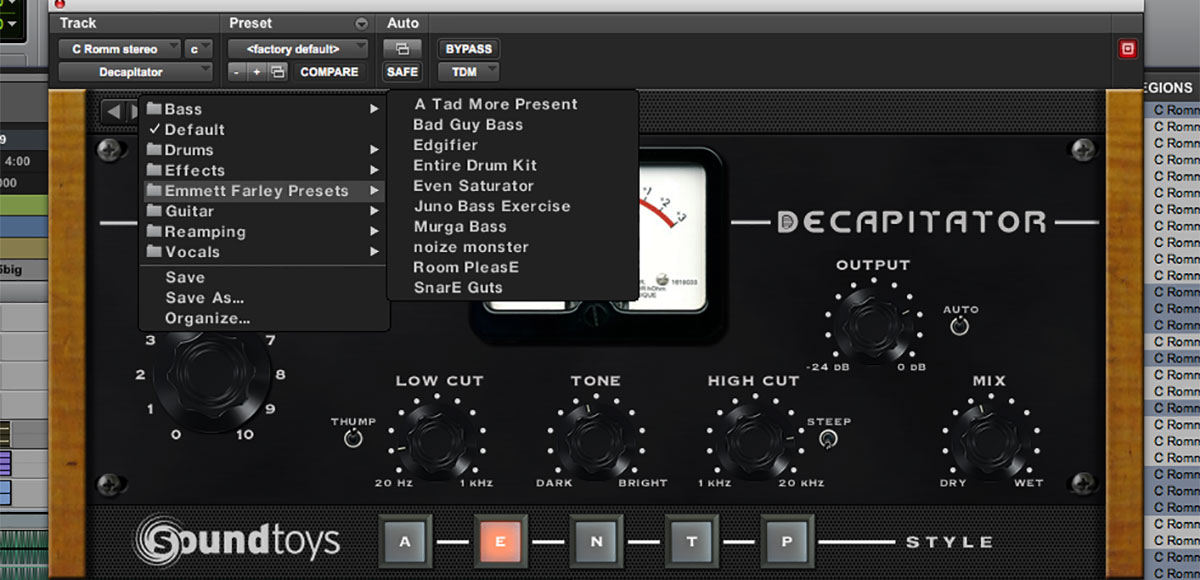 Soundtoys Decapitator plugin developers made everything possible to ensure this software recreates the sound exactly as a hardware instrument. And they sure did it – sound designers were inspired by those old classic transistors and tubes hardware. Now, you can appreciate their work captured within this state-of-the-art plugin and saturate your audio tracks with retro vibes.
How does It sound?
A crucial part of every musical composition is saturation. This plugin opens access to the chest full of analog hardware sound. Adding those sounds of old machinery and technologies, like wires, tubes, transistors, etc. is essential to get a special atmosphere in your audio track. This software recreates these sounds perfectly and even adds some interesting ideas, like Punish button.
Thanks to its wide spectrum of settings, like Low Cut from 20 Hz to 1 kHz and High Cut from 1kHz to 20 kHz, it is so much fun to experiment and see what effect it will have on the whole song. With the help of this plugin, I could add warmth to my songs, add dry and wet signals, and create signature sounds – all that thanks to one tiny creation of sound designers.
Summary
A relatively simple and compact saturation modeler that will help you to create the core of every song. With its 5 models, the Punish button, and other controls this plugin is everything any musician will ever need.
Tech specifications
Platform: Mac, Windows.
Formats: AAX,VST 2, AU.
System requirements – Mac: macOS 10.10 or later.
System requirements – Windows: Microsoft Windows 7 or later.