The TDR Limiter 6 GE is considered a modern sound processing tool using 6 dedicated modules. Often they can be placed in different orders to mix sounds. Using them will help expand the range of sounds in your mix. We've created a short TDR Limiter 6 GE review to take a closer look at its sound and capabilities.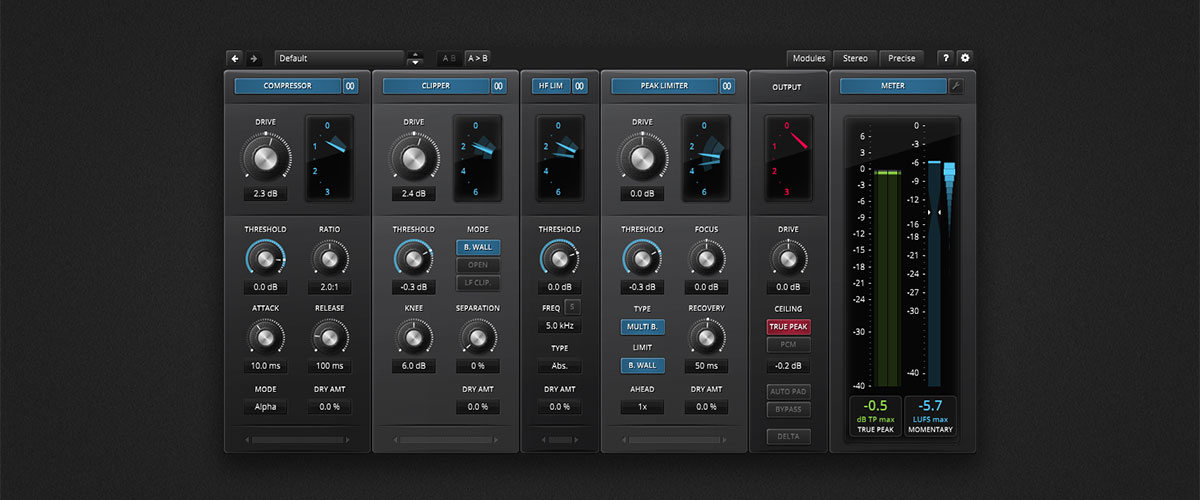 Main features
When working with the Limiter 6 GE plugin, users may notice some interesting features that will be useful for music processing. For example, they will be able to make use of the dynamic compressor to keep the sound clear. They will also need the use of a high-frequency limiter and peak limiters for this function.
Since there are 6 modules, each helps you control a different type of music. They can be used to apply micro and macro elements to frame the music and indicate the sound's signal path. If these are combined correctly, not only will the sound be louder, but it will also be musically accurate. It's also possible to push the tempo of the music by adding some excitement to the mix.
For lovers of visual aesthetics, the unit has an option to enhance the true peak and volume measurement section. Its compatibility with the EBU R128 gives you detailed information about the dynamics of your music. So the processed mix will not affect listening perception negatively due to the use of volume amplifiers.
Another interesting feature is the set of intelligent starting points. These can be used to quickly boost the volume of your mix to the maximum. Each of these features can help you not only to master your mix but to make it unique and distinctive. Use the functions of the unit according to your needs.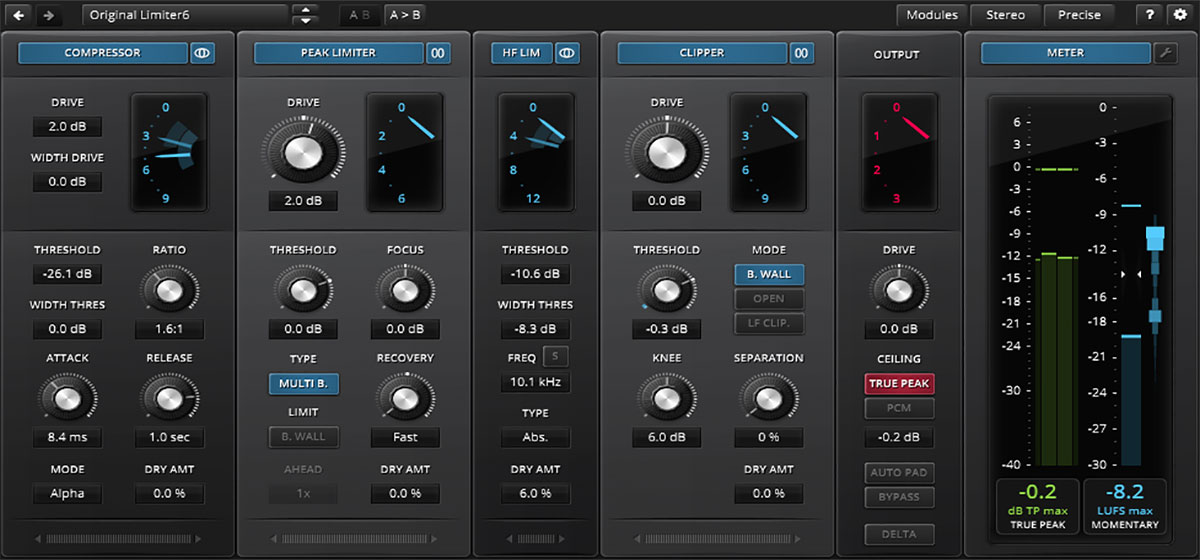 How does It sound?
One of the main differences in the sound of the Limiter 6 GE VST is the high volume of the sound. When processing it, you have to clean up the lower noise immediately to rid the mix of unnecessary rubbish. Modules are easy to manipulate and can simply be dragged from one section of a track to another.
Keep an eye on the peaks at all times. They're easy to keep track of with this unit because they're displayed on the right-hand side of the basic menu. If you don't exceed them, you'll get a clean, high-quality track.
To ensure that track quality does not degrade when you crank up the volume, keep the range no higher than 12 LUFS. Be careful when using certain features, as they may increase the volume too much and make listening to music uncomfortable. For example, you need to apply Bypass delicately.
Summary
This tool is a great solution for those who want to improve their tracks at minimum cost For users, it is an opportunity to get a great way to mix and process their tracks. By processing a track with TDR Limiter 6 GE, the user gets a stronger mix with a nice and high-quality sound.
Tech specifications
Platform: Mac, Windows.
Formats: AAX, AU, VST2, VST3.
System requirements – Mac: macOS 10.12 or later, 64-bit only.
System requirements – Windows: Microsoft Windows 7 or later, 32/64 bit.