This is our TDR VOS SlickEQ GE review, where you will find out more about this audio plugin. We will explore its various processing options, output stages, filters, models, and many other features that you may find useful for processing your audio tracks. With this software at your disposal, you can get your music to the studio level.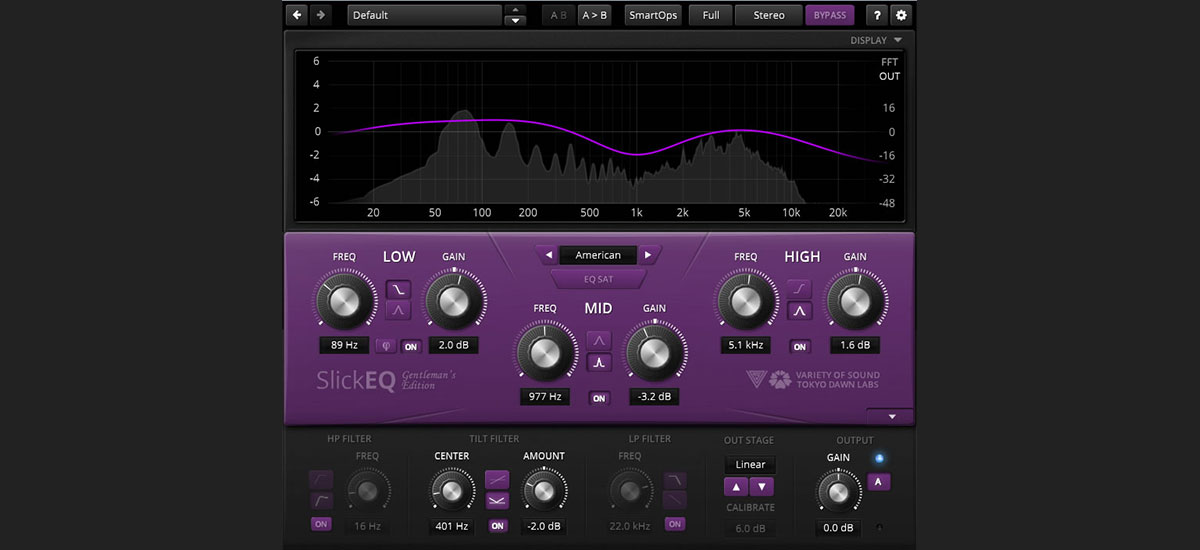 Main features
This software is built on a 64bit "delta" multi-rate structure, which ensures the fast and efficient work of this plugin. At the TDR VOS SlickEQ GE plugin, you get a display that helps to monitor frequency magnitude response in real-time. Loudness compensated auto gain control feature ensures high-quality sound at any volume. Also, here you will find various smart functions, like Match Pink, De-resonate Auto HP/LP, Match reference, and many others. On top of that, you will get access to several processing options, like stereo/mono, left/right, and sum/difference. Randomized tolerances can be imposed if you use the one-of-a-kind Dual Mono mode.
The library of EQ models in this software consists of 5 distinctive variations: American, Soviet, Japanese, German, and British. Aside from that, it has 8 different output stages for you to choose from Silky, Mellow, Excited, Deep, Linear, Seven, Funky, and Toasted. Also, a great collection of filters is available for you here, starting with the High Pass filter, which has an additional Bump mode, and the Low Pass filter, which has 2 different slopes, namely 6dB/Oct and 12dB/Oct. The next filter is Parametric Tilt one, with a unique V mode as its addition. Besides that, you will get 3 semi-parametric filter bands, where each of them has 2 shape options.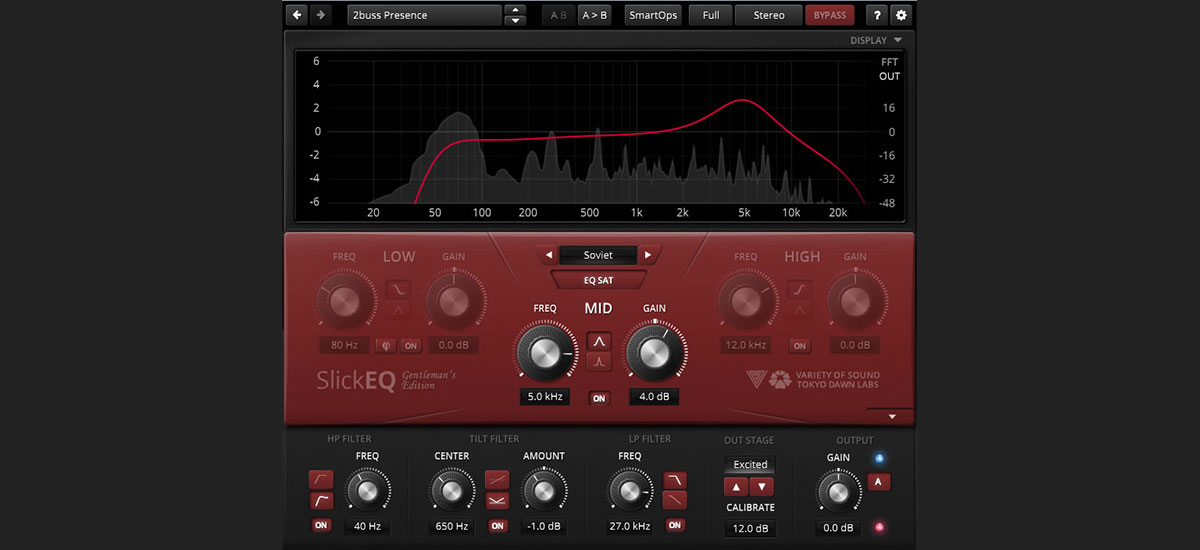 How does It sound?
It is a great old-school knob-workflow-oriented plugin. With the help of its distinctive models and modes, my music got more depth and individuality. A comprehensive collection of options allows me to get my audio track sound just like I want it. Thanks to the low band that grants access to an optional phase lag, I could delay low frequencies relative to higher frequencies and got amazing results. It was a real pleasure to work with the sound in the TDR VOS SlickEQ GE plugin.
Summary
If you like those vintage equalizers with knobs, this plugin took all the best from them and incorporated them into modern technologies. Vast options selection, various modes, and models will make your tracks better, deeper, and your sound processing activity more interesting.
Tech specifications
Platform: Mac, Windows.
Formats: AAX, AU, VST2, VST3.
System requirements – Mac: macOS 10.9 or later, only 64 bit.
System requirements – Windows: Microsoft Windows 7 or later, 32/64 bit.