Toontrack EZbass is a plugin that simulates the great sound of a real bass guitar. But it doesn't stop there – EZbass offers astounding sound quality and essential features which can be used to create realistic bass tracks to make your songs even better. The top priority of this plugin is creativity, and we will prove it to you in this EZbass review.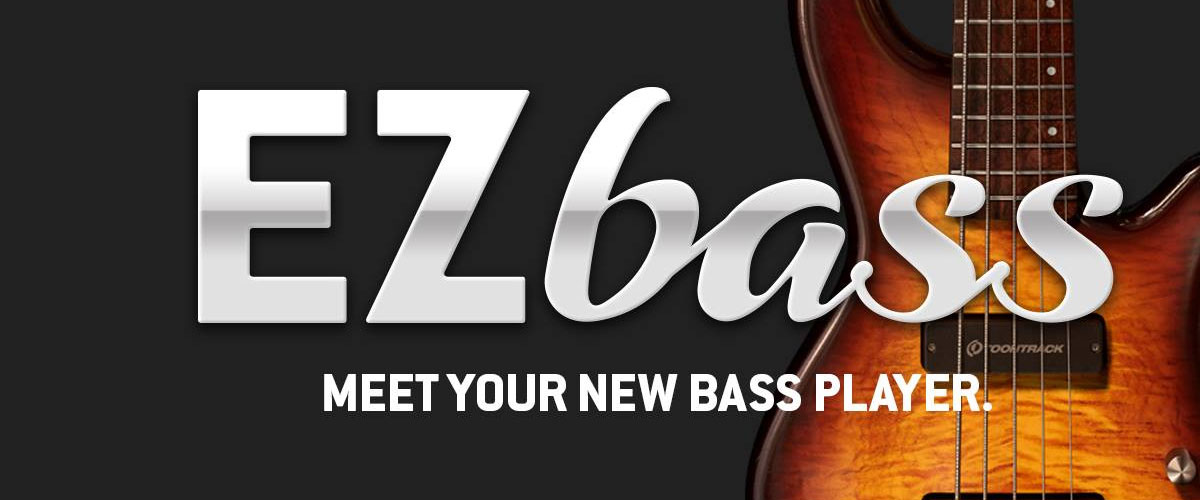 Main features
EZbass VST has many features and advantages when compared to its counterparts on the market. For example, it uses the revolutionary new bass software instrument, which is easy to use and that generates amazing sound. This is because EZbass was built on the Toontrack EZ Line framework, which has proved to be a success in this market.
Bass tones like Vintage and Modern allow you to fit your song whatever the genre is. With EZbass you can transfer pre-recorded drums, piano, or guitar to MIDI, or even input your bass line with a keyboard controller.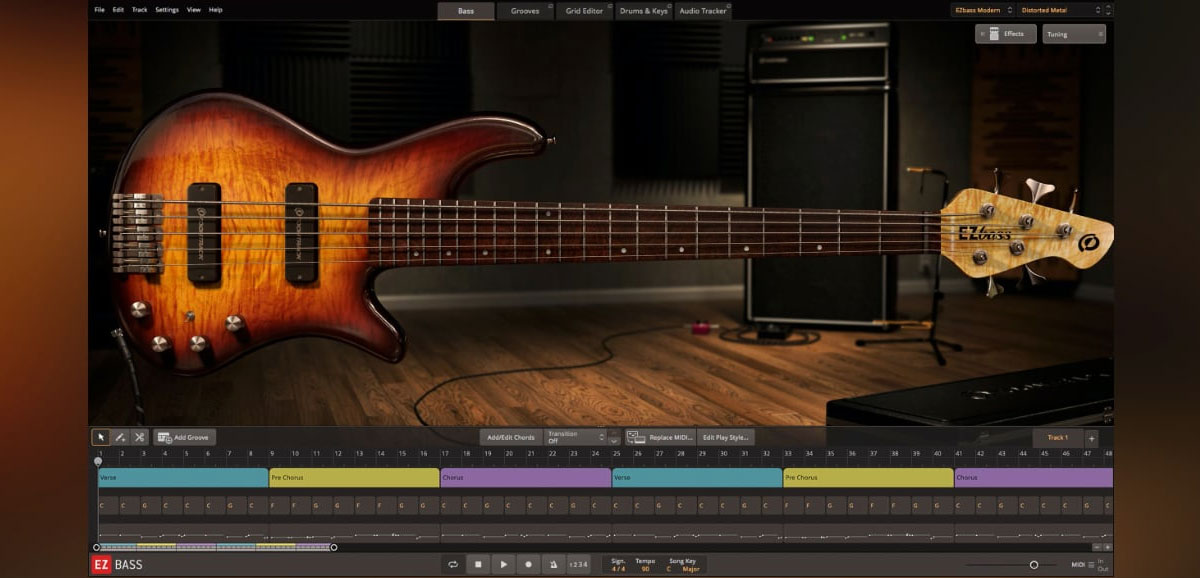 A sample engine works perfectly with bass samples, bringing nuance and detail to the next level. Toontrack EZbass plugin opens access to a huge choice of styles, based on amp and cab simulation. The complex network of effects used in this plugin comes from all Toontrack EZ Line products.
All of the above have many details to it that wouldn't fit in one article, so keep in mind that this plugin has many other surprises that can impress you.
How does It sound?
First of all, it is extremely easy to use – thanks to one of its features when I play my guitar it complements the sound with bass parts. Natural-sounding bass lines are easy to create and add to your soundtrack.
The fretless expansion plugin is extremely good, I recommend you to test it for yourself. When I needed a certain rhythm, I used the EZbass feature that can find one from many variations, which made the process much easier. Also, with a broad choice of customization options, I could finetune my soundtrack to the level of unimaginable naturalism I could never rich with other plugins.
Tech specifications
Platform: Mac, Windows.
Formats: AAX, VST, VST 3, AU.
System requirements – Mac: macOS 10.10 or higher, Intel or Apple silicon processor, 4 GB RAM (8 GB RAM or more recommended), 5GB of disk space.
System requirements – Windows: Microsoft Windows 7 or later, 4 GB RAM (8 GB RAM or more recommended), 5GB of disk space, 64-bit only.