This is a u-he TyrellN6 review – a utilitarian synth emulator. It is built based on the vintage synthesizers, with a couple of modules, modern features, and analog sound. This plugin is a manifestation of old-school synthesizers.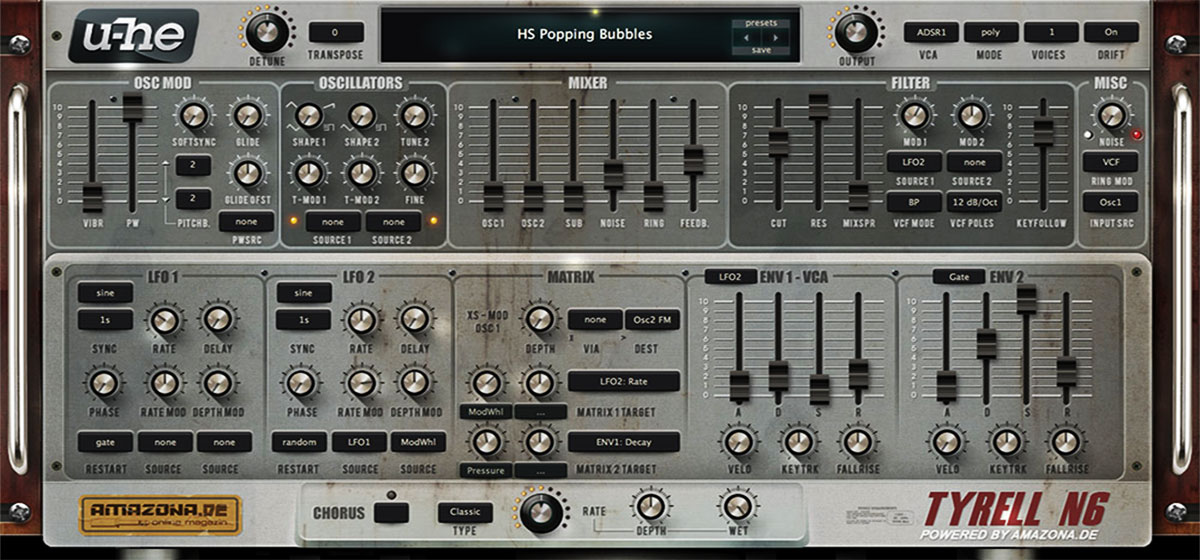 Main features
Even though the Tyrell plugin has a strict, utilitarian architecture, it is still a digital synth with extra features. For example, it has two oscillators, a noise and ring modulator, and 2 LFOs with eight different waveforms. Also, it has an audio source mixer with authentic overdrive. Here you can also find a rare feature – an interface with changeable skins. And finally, the TyrellN6 plugin has more than 580 pre-downloaded presets for you to use at your discretion.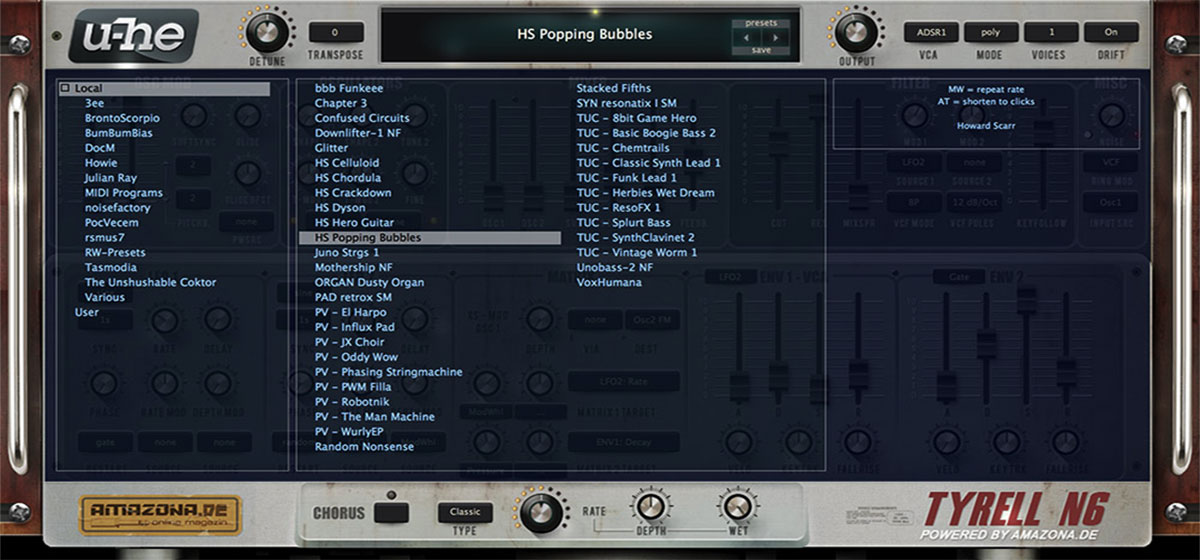 How does it sound?
With such freedom of choice and a large number of controls, this plugin can produce an astounding variety of tracks. Such vintage, iconic sounds combined with some modern technologies can create a masterpiece of a synth emulator.
Tech specifications
Platform: Mac, Windows, Linux
Formats: AU2, VST2, AAX
System requirements – Mac: mac OS 10.7 or later, 1 GB RAM, Modern CPU (Sandy Bridge or newer recommended), 50 MB disk space, 32-64 bit
System requirements – Windows: Microsoft Windows 7 or later, 1 GB RAM, Modern CPU (Sandy Bridge or newer recommended), 50 MB disk space, 32-64 bit
Our newsletter
* We will never send you spam or share your email with third parties